[url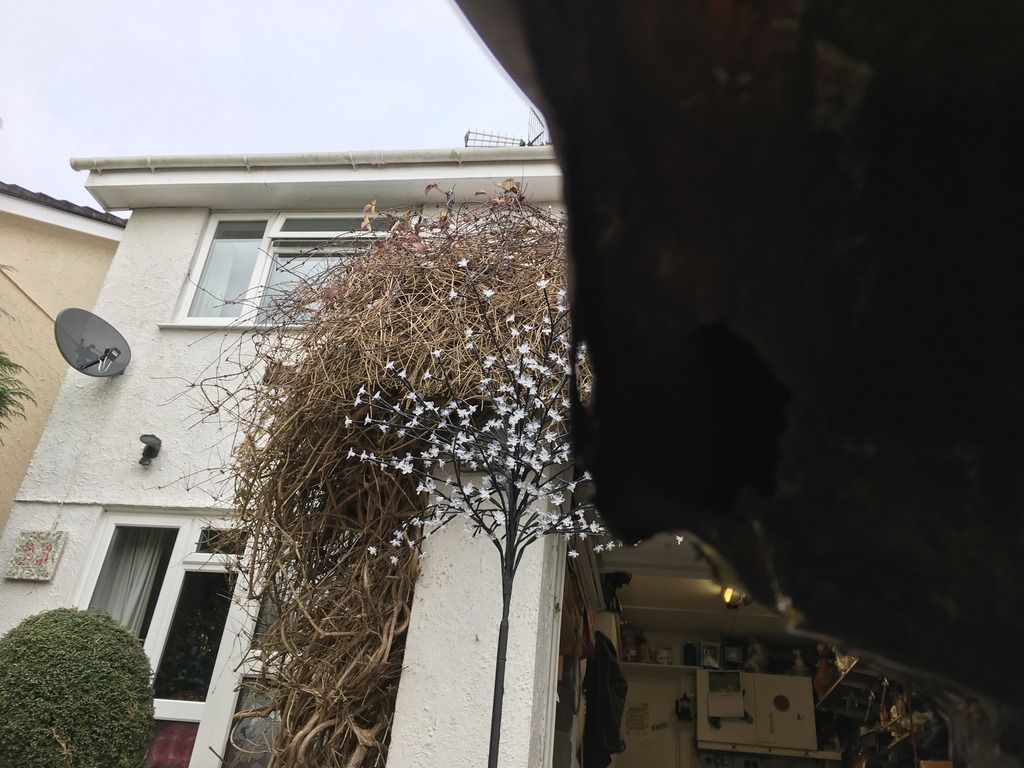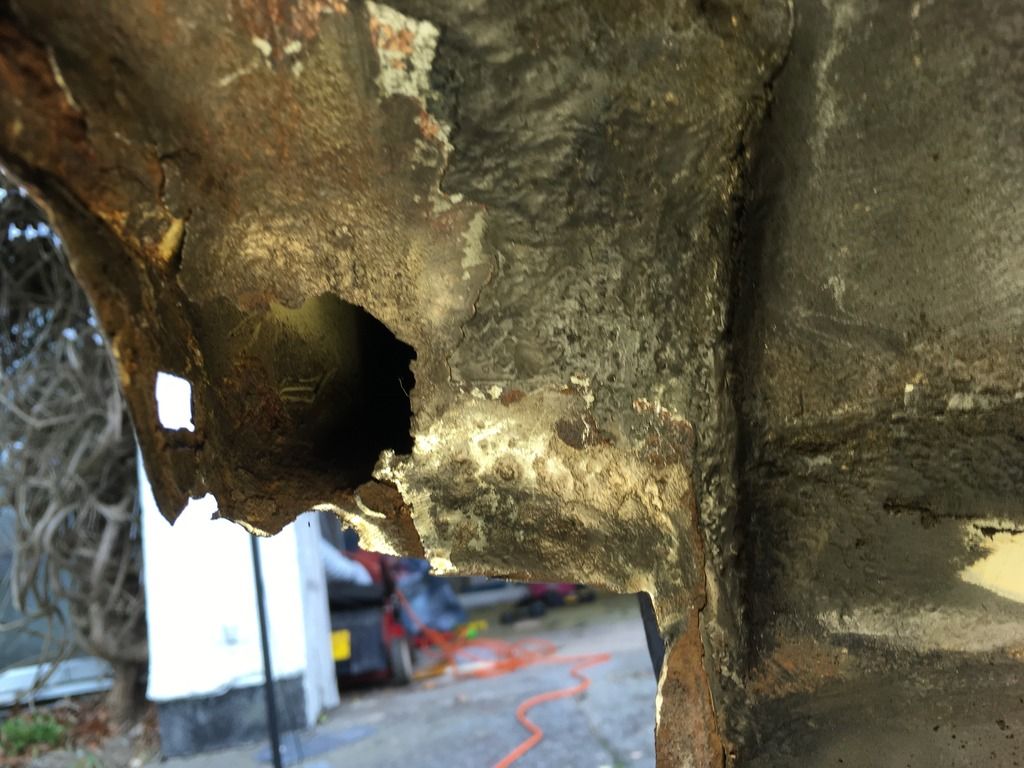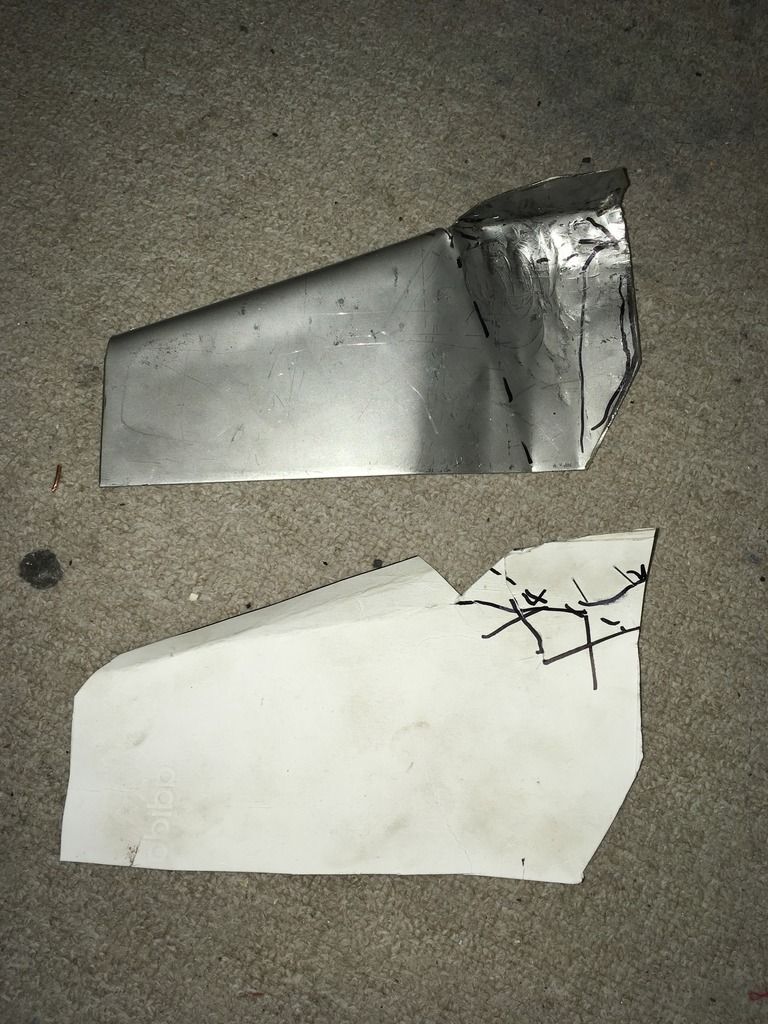 ][/url]
So here we are again, you don't have to go too far on a 3G to find rust, these are the rear arches, was supposed to do them over the nice dry summer, but instead drove the car all the time, so I'm now doing it on the Christmas break, so both rear arches have small holes in the rear, nothing structural, but not wanted all the same, so a good grind off of the rust, made up some cardboard templates, took couple of minutes, then made up stainless replacements for both sides, as that's what I have lying around, took some time to shape them, stripped all the old knackered under seal off, which was a job from hell, dealt with any rust with Fertan, then once dry I riveted the replacement parts in place with sealant behind as I did it, so to get a good seal,welding wouldn't have allowed me to do this so well, also less chance of setting fire to something.
This was a good time to give the arches a very good clean up, ready for painting.
Another thing I did at the same time was reinforce the oblong hole that takes the rear bumper arch support bracket, I did this with part of same bit that covered the hole, also you will see from my picture someone in the past has cut part of my rear arch away, not sure why, I'm thinking maybe they changed the rear bumper and it was in the way, I have replaced this.