Well it's been over a year since I did anything with the civic, so time for an update. I've been concentrating of the Evo really and the civic has just been sat in the garage. I few weeks ago I decided to sell the Evo so over the last couple of weeks I decided to give the civic a bit of love ready for the track day season.
First up I picked up a second hand Tanabe rear anti roll bar and fitted it. It doesn't look like it in this pic but it's much thicker than the standard item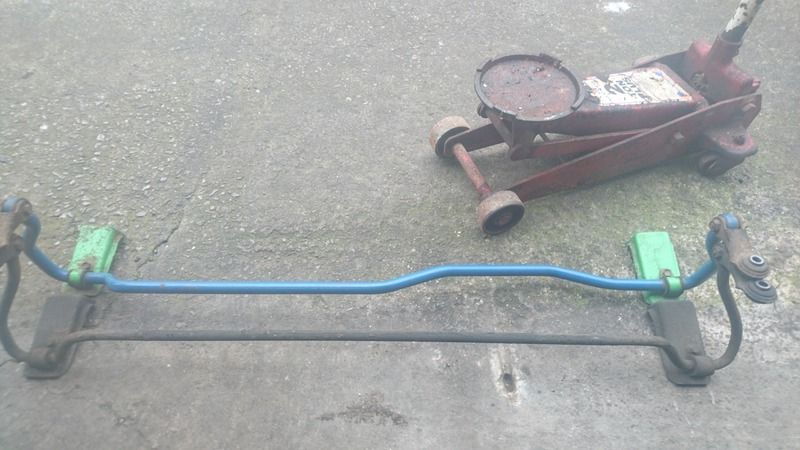 Next, for some reason while it's been stood the front washer yes stopped working.
If anyone's interested the pump lives behind the passenger arch liner. Had to destroy the stupid scrivets to get this off, but managed to find some dirt cheap on eBay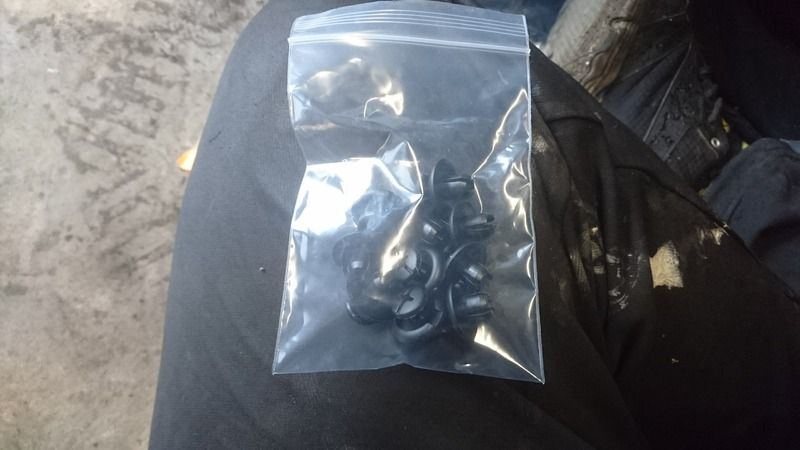 Rigged up a test on my battery and the pump was indeed fucked. Stoo sent me a decent second hand one and that was that sorted.
Then I decided to fit the baffled sump I bought from Jeff years ago. It was full of swarf because his old b18 failed, took bloody ages to clean it all out.
When I took mine off I was greated with this mess!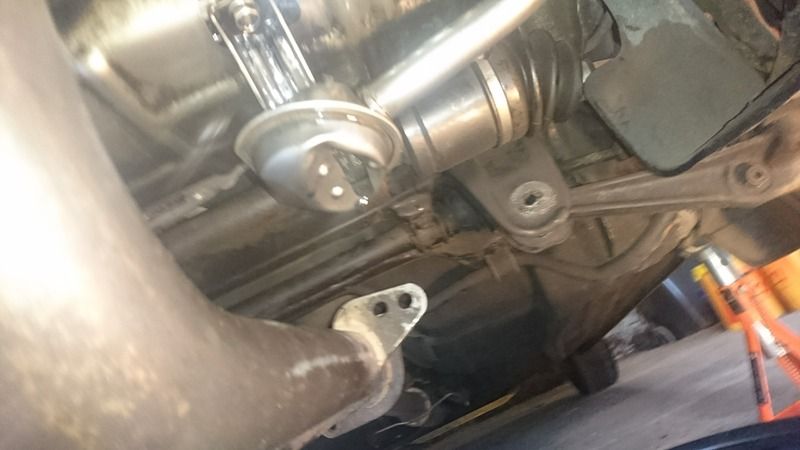 Looks like my car must have hit a speed bump or something which dented the sump and smashed in the oil pickup! Rather than mess around with it I thought best to order a new one from Tegiwa.
Sump ready to go in with a new OEM Honda gasket. I didn't bother using any gasket sealant as the manual suggests, just torqued to spec and it's remained leak free

I've had problems with the car dropping out of Vtec exiting fast corners on track before so hopefully this will help, and I'll be running some stickier tyres after the AD08Rs die too.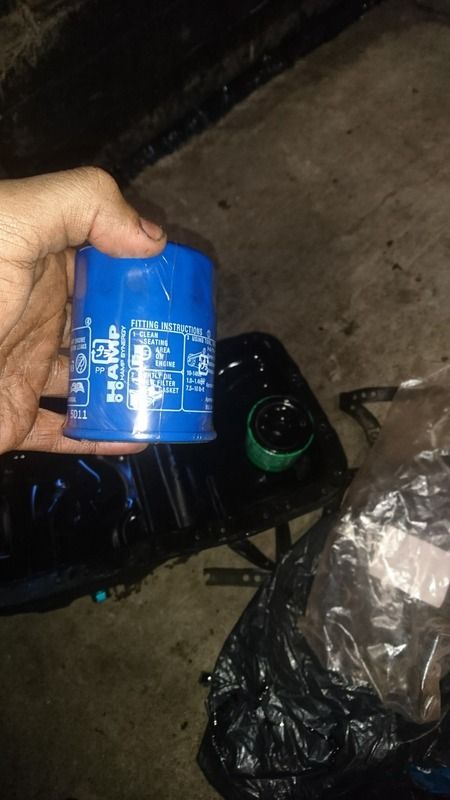 Hamp oil filters have changed colour since I last messed around with Hondas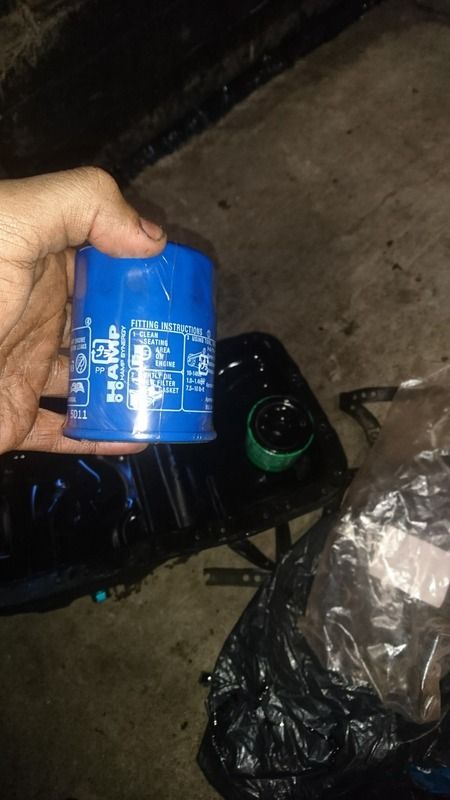 Filter change a piece of piss with no ABS

Next changed the gear box oil for some torco stuff and some friction modifier, which is the advised setup for my diff. I was hoping this would calm the aggressiveness of the diff down a bit and it really has, it's much less snappy coming out of junctions / tight corners now. Also found a fluid pump in the random aisle at Aldi which made changing the oil a doddle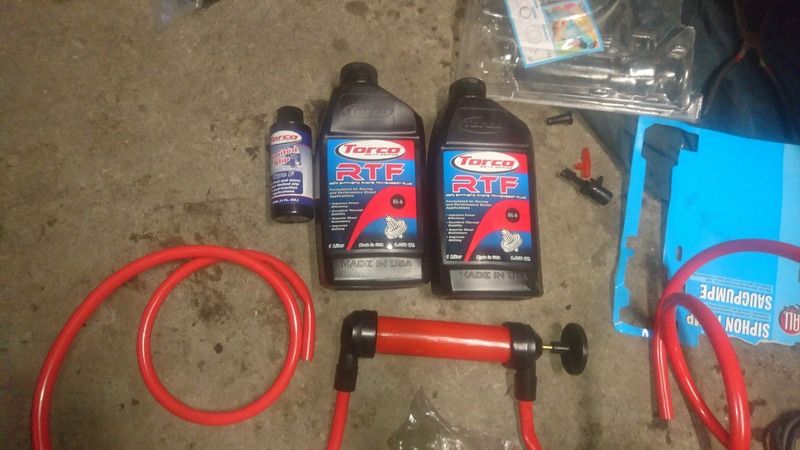 Next up some more exciting bits arrived from Tegiwa
Yellow speed premium race coilovers and an innovative traction bar.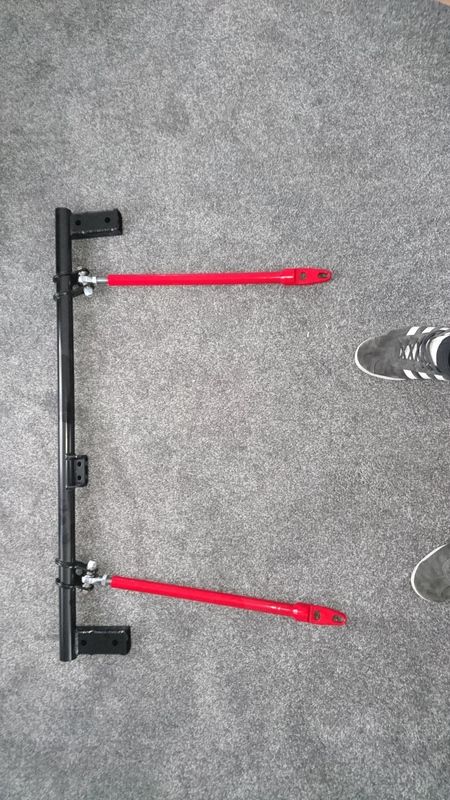 I've been wanting a more track focused suspension setup for a while now. 14/16kg springs should do the trick

. I wasn't sure about the brand but the civic cup cars are using them so mist be alright. Whipped off my bilstein and eibach setup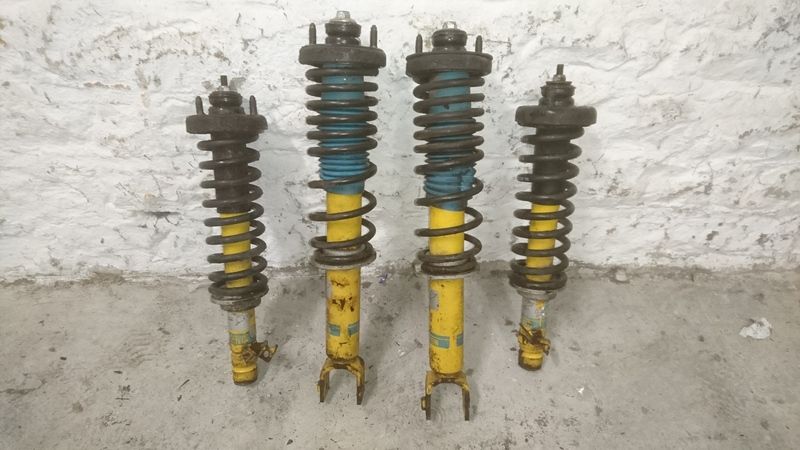 On with the yellowspeeds.
And the traction bar.
Old vs new
I dont think there's much weight saved here as I anticipated as it's a solid blooming thing, the radius arms in particular are bloody heavy. I'm sure it should firm the front end up a treat though.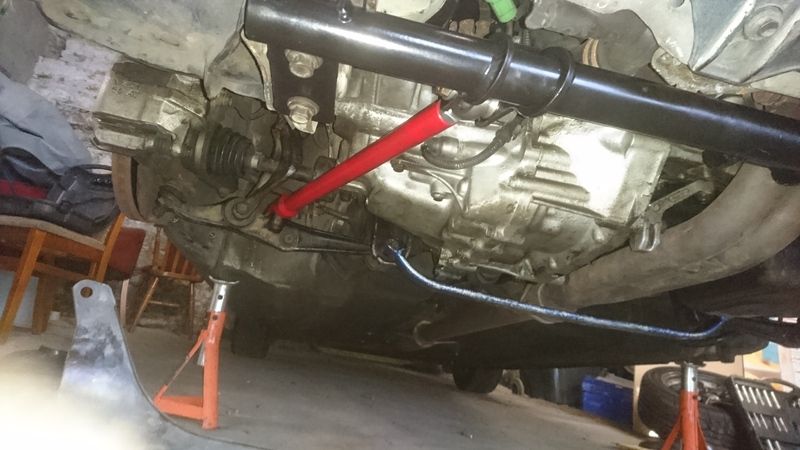 Used some longer bolts for the lca connections as per forum advice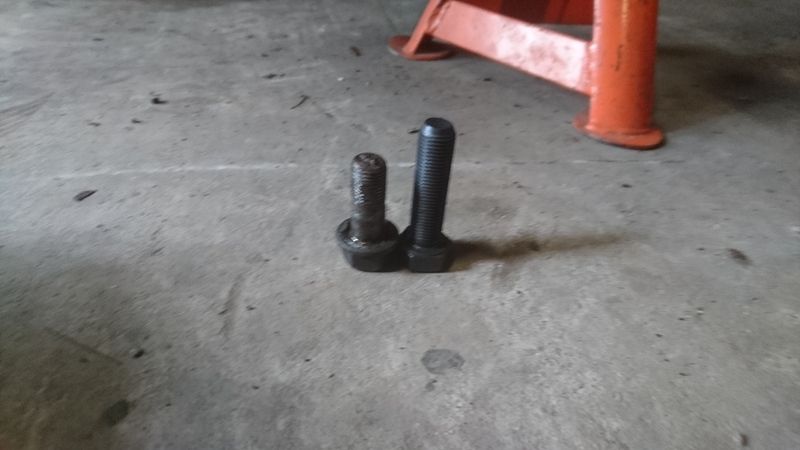 I just wound the sphericals all the way in for max caster. To be honest I dont think they give that much extra caster, I expected a bit more at max attack. Just a little push with a scissor jack alloweded me to get the bolts in
Caster is noticeable just about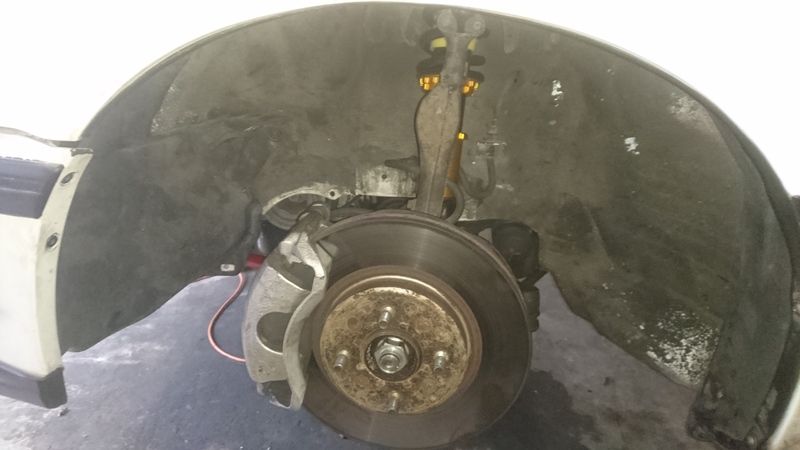 After pissing about loads with the ride height this is what I ended up with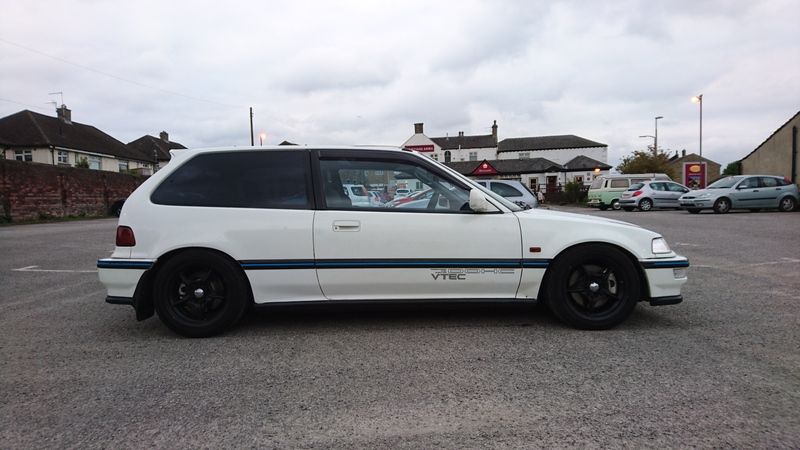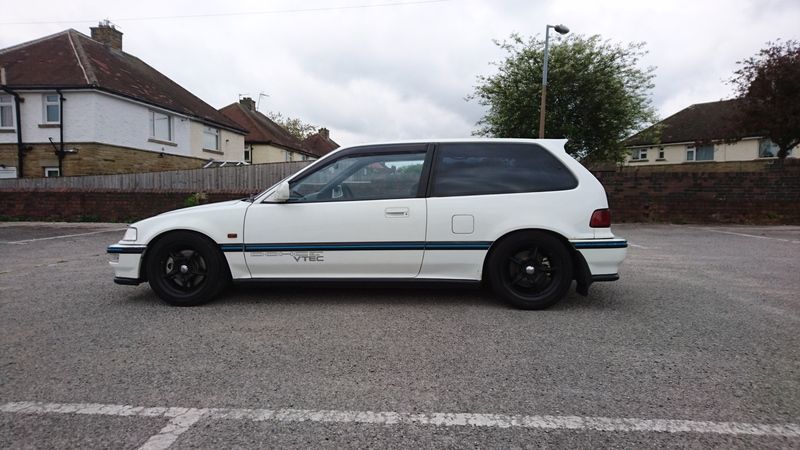 It's pretty low, I had to remove the front mud flaps as they were constantly scraping. I might go a touch lower on the front to create a bit of rake but will see how it goes.
Caster shot - doesn't look like a huge amount to me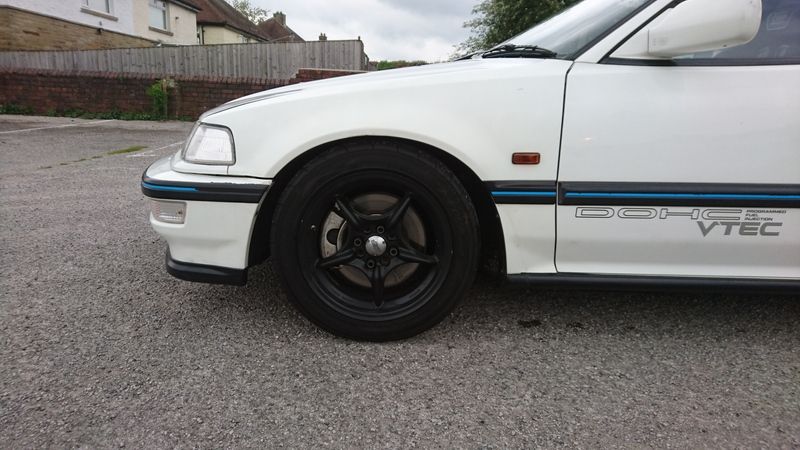 So that's it for now. This is pretty much the spec it will remain in for the track season, then I think it will be time to add more power. Unforutnely I haven't been able to properly test drive the new setup yet as my MOT has ran out and I've been waiting for new inner tie rods from h-tune for weeks, as one of mine had loads of play. Hopefully they will arrive soon and i can get out for a blast.
Also the bodywork has unfortunately taken a bit of a turn for the worse over the last year, the passenger rear arch in particular unfortunately is rusting a fair bit now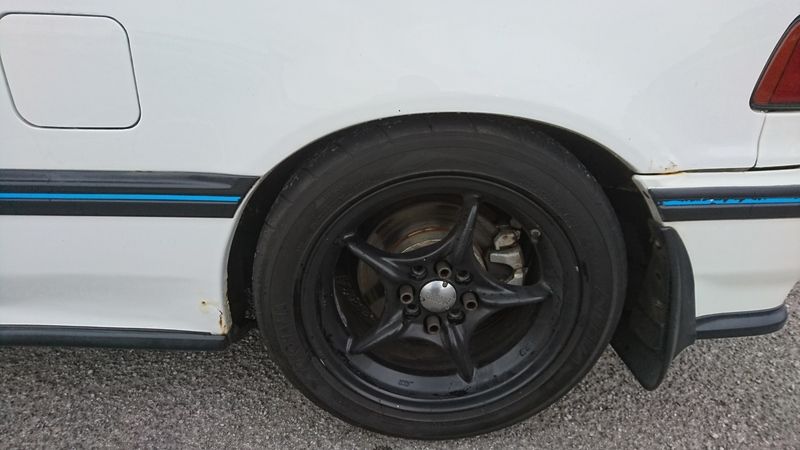 The bonnet also has chips which have gone rusty and the spoiler has decided to shed it's skin and turn red

It's a shame because it was mint when I bought it. I really need to think about whether I now use this as an excuse to strip it and go full track car, as I don't really see myself spending thousands getting the arches sorted. I'll sort out the spoiler in the mean time and I'm on the lookout for a nice carbon bonnet if anyone has one

.