So I fitted the BC's this morning fronts are very straight forward..
The rears are straight forward too but there are a couple of issues if you want to run pretty low..
Due to the design of the rears, the spring seat actually sits at the bottom of the shock threads and the height adjuster is in the centre of the shock.. So if you want to run pretty low the bottom mounting point of the shock is very close to where the spring seat is.. so when you come to fit it onto the beam the spring seat fowls on the bracket where it attaches to the beam.. only way to sort this is to add alot of preload to the spring (winding spring seat up) or raising the suspension.. this only occours at the very lowest the coilovers will go so I cant see it really affecting most people.. I have it set at the lowest point that it clears the shock bracket at the moment (around 20mm from max lowering) and its pretty dam low..! I have removed some metal from the bracket to gain some clearence even at this height mind as it wasnt possible to make adjustments easily as it was still too close to spring seat..
The second issue again relates to the spring seat on the drivers side.. it fouls on the end of the panhard bar.. again this is height related so would clear unless really low.. I've not solved this yet as I was all set to just alter my panhard bar to suit my height but as I cant do this yet it will have to wait.. some trimming at the end should see it clear I hope..
I need to get my tyres fitted and wheels on so I can adjust the height, roll the arches and then see where im at with things hitting!
I've also picked up a nice retro Recaro for passanger seat (needs a retrim) and some 242mm front discs and calipers..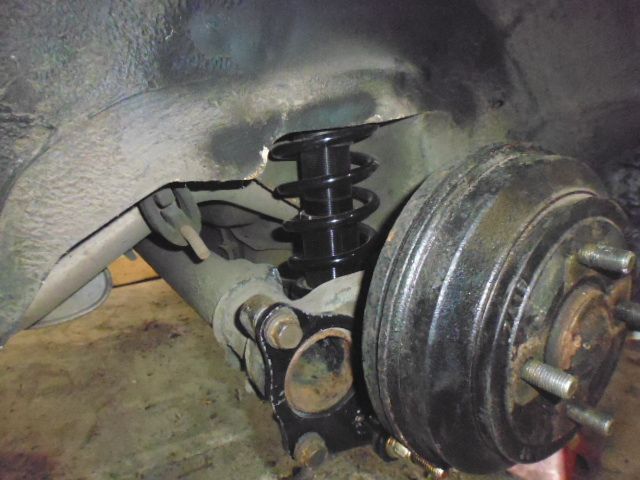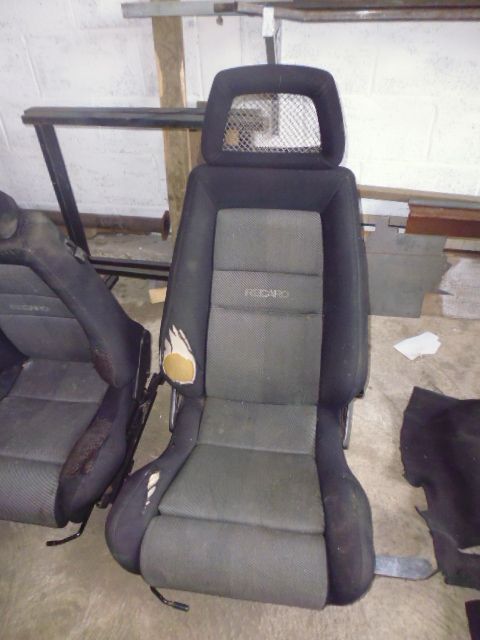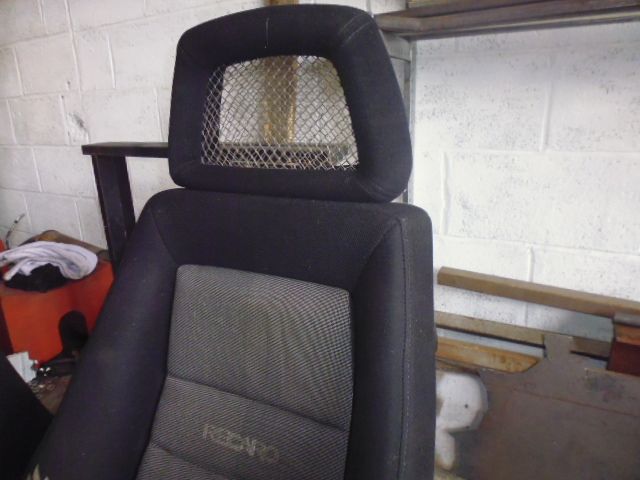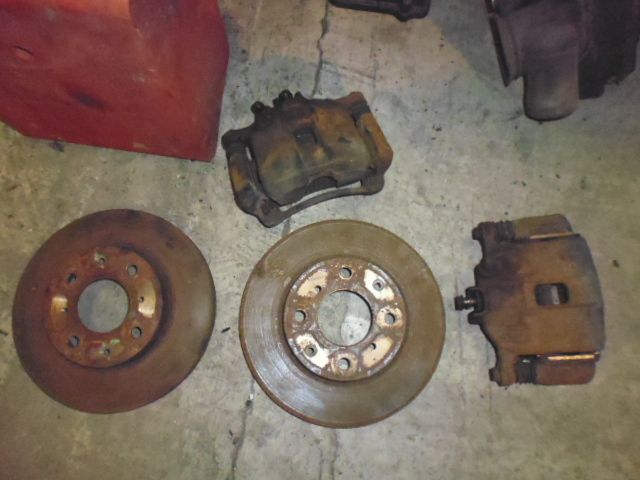 _________________
TEAM

440
http://1977ernie.tumblr.com