[url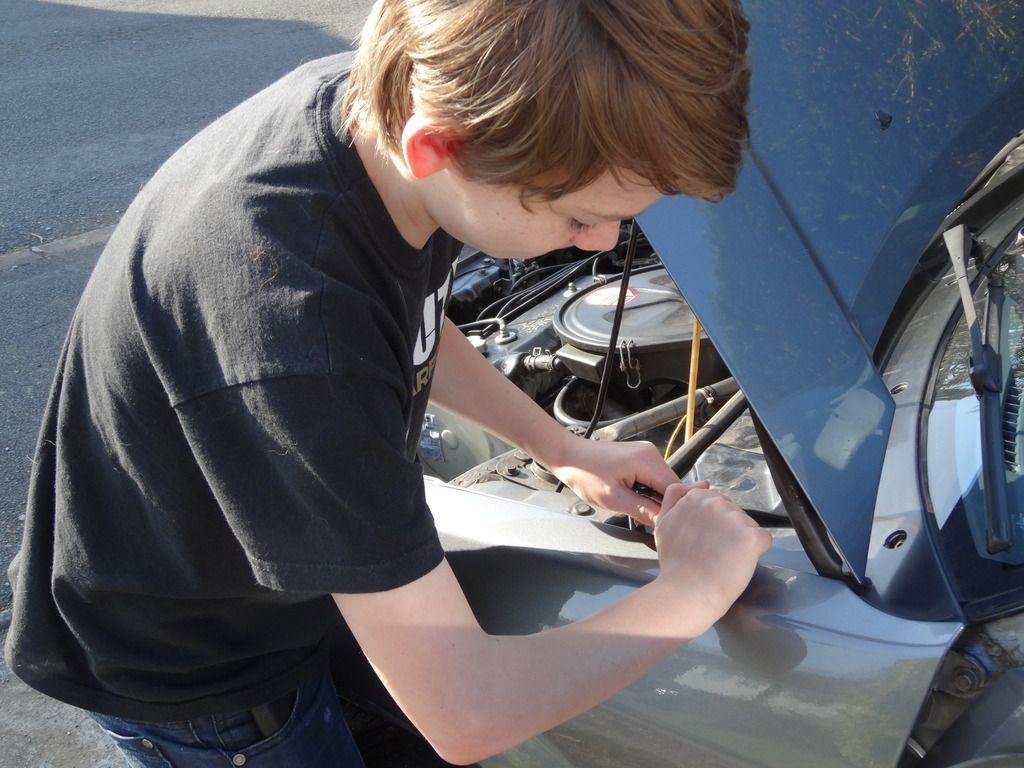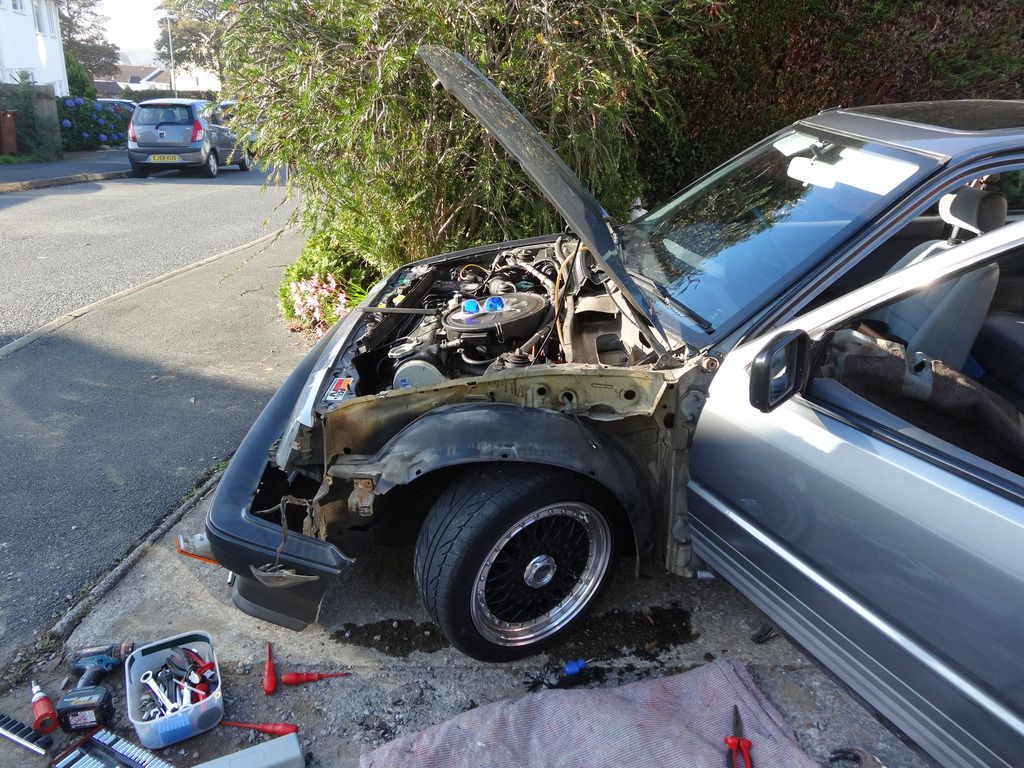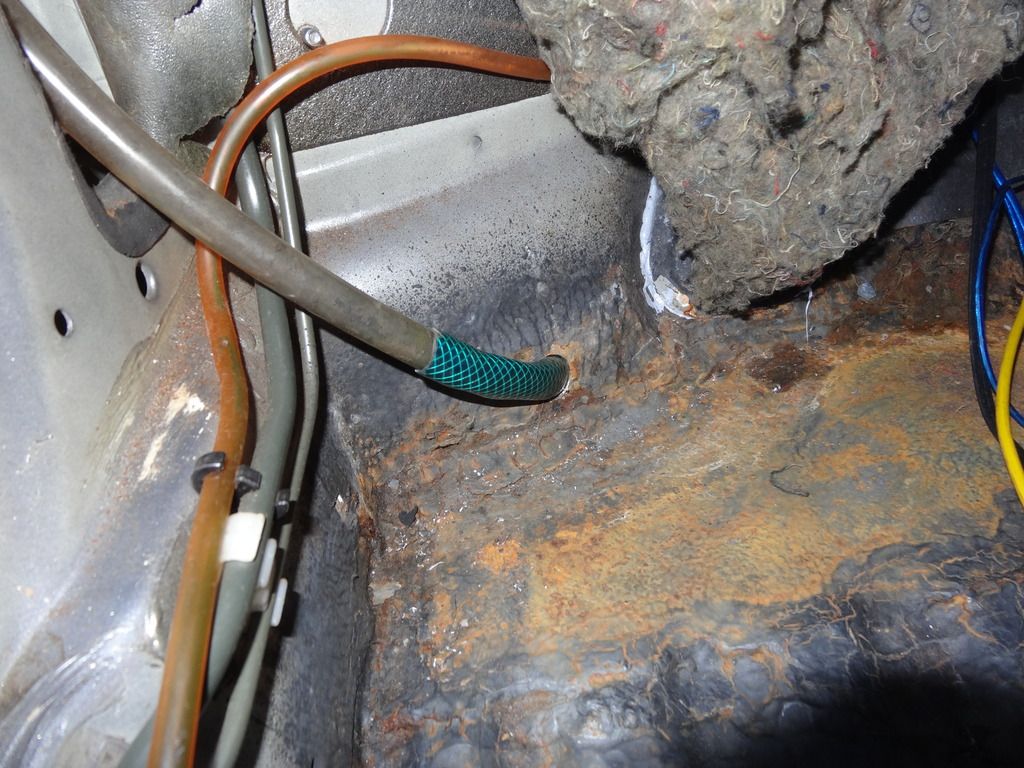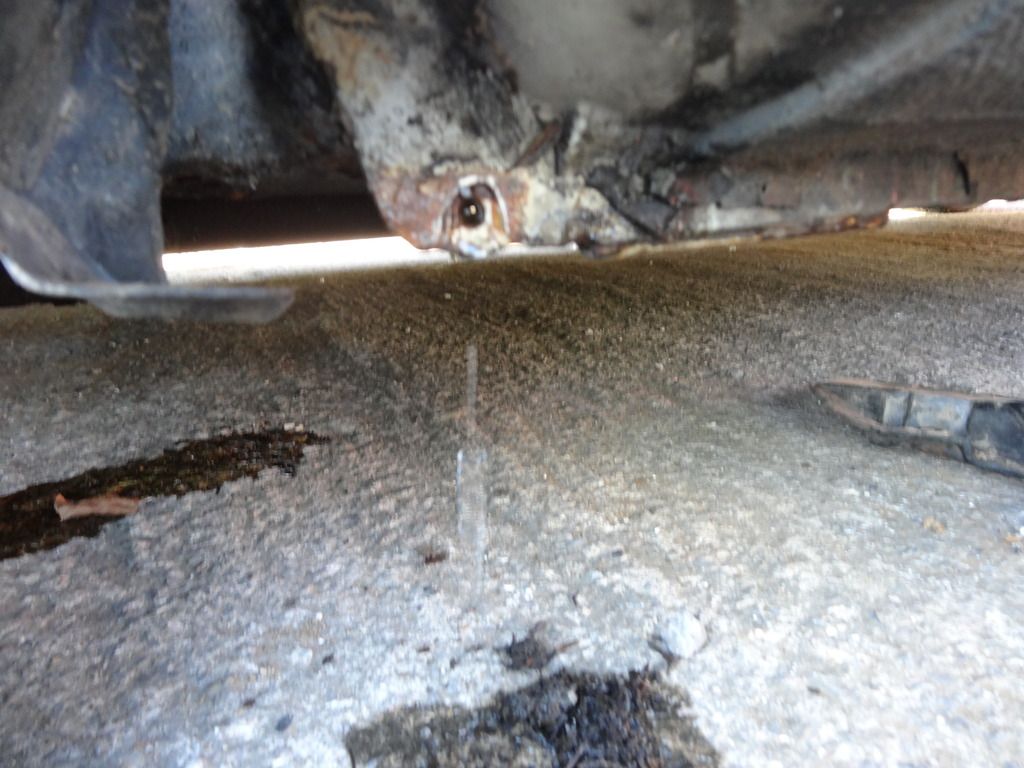 ][/url]
The car had been parked in a different position the last week while I was working on the drive, and once the drive was done , I jumped into the 3 g and popped down the shop and was greeted by a swooshing of water sound coming from the passenger sill, so when I got home I lifted the carpet on the passenger side to find wet carpet and the sill full of water, so today with the help of my son started to look into the problem.
So I took out the passenger seat and lifted the carpet, something I hand been putting off as I don't like looking at rust. Once up , I hoovered up most of the water. Yes there is a hole at the rear to weld up which I will do soon, and a hole at the front with a missing plate, I made one up and fixed in.
We also took off the front wing and there were no obvious holes letting in water, so put it back on.
Next was the front sun roof drain pipe which for some reason doesn't go all the way out the car body, it stops inside the sill, and the water is left to run through a channel , except in mine it doesn't run free, which maybe down to some previous welding, so a temporary pipe has been installed.