Hi there,
Just a quick introduction really and a question or two!
I have a 1987 Shuttle with the 1.5 single carb engine and she is silly low mileage and the interior is MINT!
On the exterior, there are a few scrapes and she is missing a tiny bit of trim on the rear quarter.
Here she is: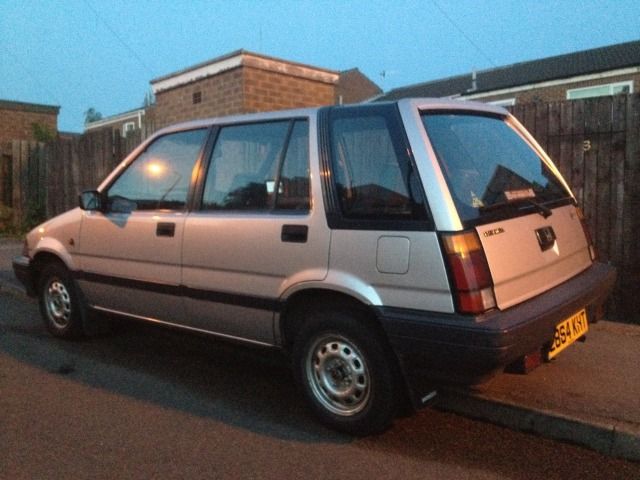 First up is some nice wheels and then getting a bit lower to the ground! Somewhere in-between, I will be fitting 3 point belts in the back so that I can take both kids with me when I take her out and about!
Plans are to follow a Kanjo racer style theme with her, an enormous rear wing being high on the agenda!
Does anyone know what is involved with getting a D Series VTEC in the bay? Initially, I am going to run the 1.5 on bike carbs as my mate Ian has done this on his 4WD 3G shuttle to great affect!
Also, the front bumper is a rubberised thing and mine has a rip in it. Can a bumper from a MK1 CRX or standard hatch be used?
This project will really ramp up in the new year as funds after Christmas should be freed up to say the least!
Thanks.
Rysz.