Well I was looking at the roof the other day thinking it looks like the paint has kinda warn down to the primer a bit and it could do with a freshen up so it might be time to crack the compressor out.....
Had a rather interesting weekend sorting the floor out. I finaly plucked up the currage to take the carpet up and see what the Japanese tin worms had been up to under there.
Thankfully these where the only 2 bits that had any rust on them at all, the rest of the floor is like new.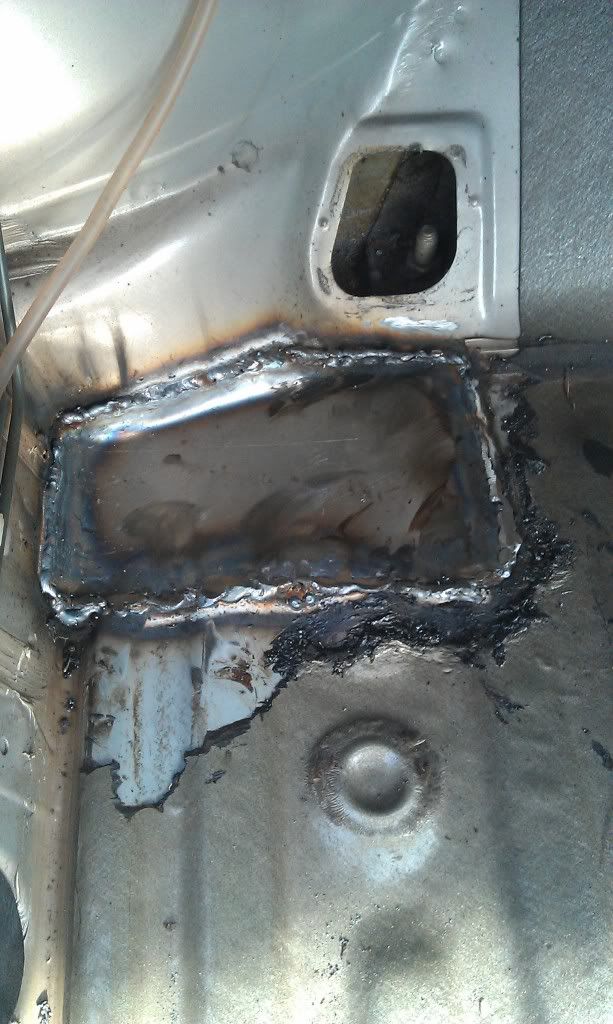 So after 5 hours of dam hard work and my big bro coming to the rescue we have a solid floor, with new bits top and bottom so Mr MOT man should be ok with it, and the strange knocking noise when I go over a harsh bump has gone. And the upside to the hole thing is in the 5 hour welding experiance I managed to talk my brother in to getting an Alfa Spider to play on

Now all I have to do is find a MOT station in Nottingham with a tester man who is easily bribed
_________________

Civic AD Auto
Prelude EX Auto
(Yes that was me in Asda car park taking photos...... )