Since OEM Armrests cost £10,000, The cheapest alternative is the Rover armrest.
You will need, a rover armrest, You can pick one up for about £5-£20 from a scrappy, or £30-£40 on ebay (Depending on Colour/ Trim etc, some come in Brown, grey and black, aswell as Cloth and leather. Obviously, a Black leather one, your looking about £45 on eBay).
I picked mine up for £5 from some local "banger boys", who informed me they "smash" 4-5 up a month....Savages!
Now, its not a Direct fit as i first though, i had followed a How-To on CRX-UK, and the end result was really nice! and it fit in really well.
Unfortunatly, i forgot to remember the CRX and Civic Dashs are different.
Warning, you WILL need to cut and butcher your center console.
First, remove your center console and sit the armrest in place, the front 2 screwholes in the armrest, line up with the OEM screw holes (At this point, i replaced the Screws, in favour of the 8mm bolts use in the rover)
Heres mine fitted without the center console.
The front 2 holes line up, but there isnt any imediate way of securing the rear end down, i did experiment with several kinds of clamps etc, but non seemed to make much different, the main problem is that the handbrake cables sit directly under the rear bolt holes.
These are not really needed, as it wont go anywhere with just the front 2, and being between the seats also stops it moving to much.
The armrest also has a "lip" on the end, i chose to cut this off, although if i had a spare one to use, i would leave it on, and find a way of attaching the center console to it.
you will also need to cut the center console, pretty much in half.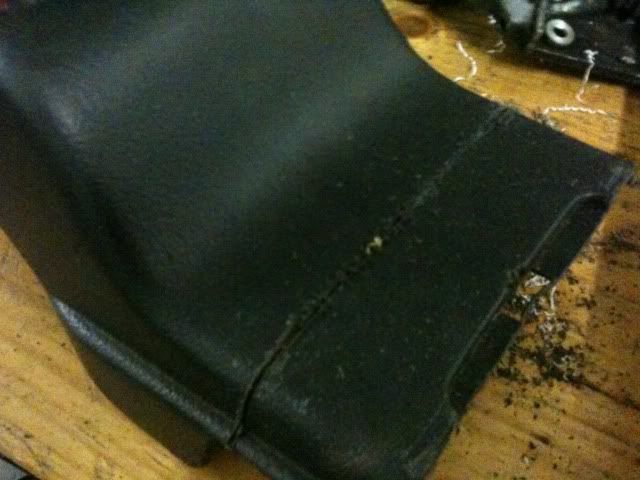 (The last picture is how much i needed to take off so it lined up)
And the finished article.