So i used the standard gl hubs with 262mm discs from my local auto factors and 4th gen prelude vti calipers which can also be found on honda crv's and the accord coupe they are the biggest single pot calipers honda used on any of there cars.
So first things first was to remove the standard brakes.
It recuired very little modification,the disc sits a little too far back so i used a 5mm wheel spacer to bring it forward a little although 3mm would probably be better. So that just sits between the disc and hub.
Some peaople grind down the caliper bracket to get it to fit properly but the spacer is a much more simple option, they can be found on ebay for a couple of quid.
Then next job was too bolt the prelude carrier up to the hub, which wasn't a problem at all as the holes lined up perfectly.
Then put the pads into the carriers, there is very little clearance between the bottom of the pad and the disc so i ground a little bit of metal off the pad as it rubbed a little when braking hard, you will be able to see what i mean when you put it together. I got my friend to hold the pad while i ground it down with the angle grinder but its probably alot safer to use a file,bench grinder or stick the pad in a vice if you have one.
Once thats done done you can bolt the caliper to the carrier, and hook the brake line back up. The standard dx/gl brake lines fit no problem.
I also used the 15/16 " master cylinder and the servo from the prelude, the servo is a tight fit but it does go in if you remove the fuse box and all the bolt holes line up perfectly. Its worth doing a full fluid change while you have it all off aswell, mine was a bit of a bitch to bleed but i got there in the end.
Once youve done all that your good to go, the difference over the original brakes is absolutely imense.
This is the difference in the gl discs and the 262mm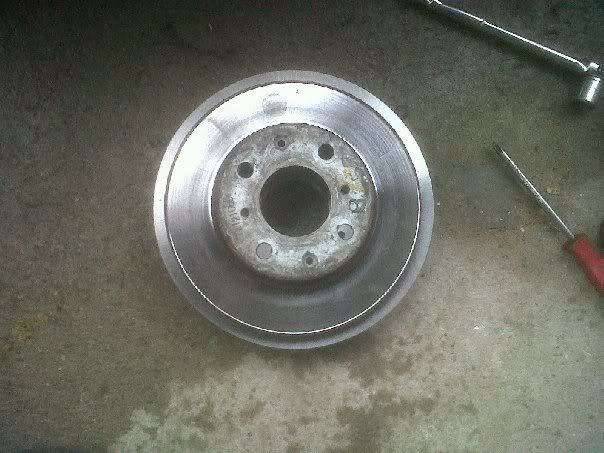 Difference in the pads and calipers.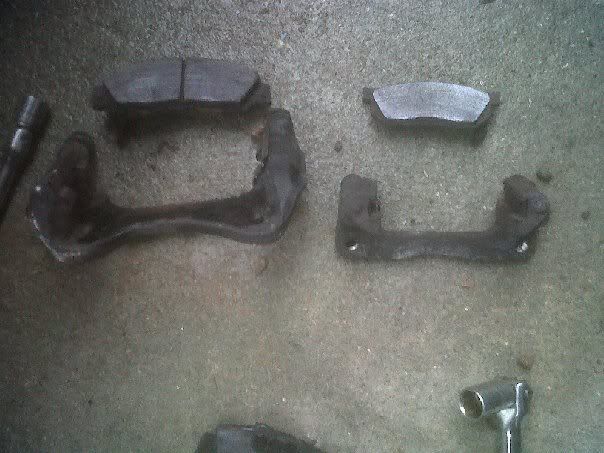 The final product
_________________
Northern Hondas.
Regular meets and events in the north of england and southern Scotland.
http://www.facebook....21620604582622/