Well most of you know how much I wanted this. Finally I got it and have been getting few bits and bats before it comes on the road (hopefully this Wednesday).
Well I got this imported through my mate Sham, we found this on Yahoo auctions in Japan. These are the pictures I first saw of it whilst it was over in Japan.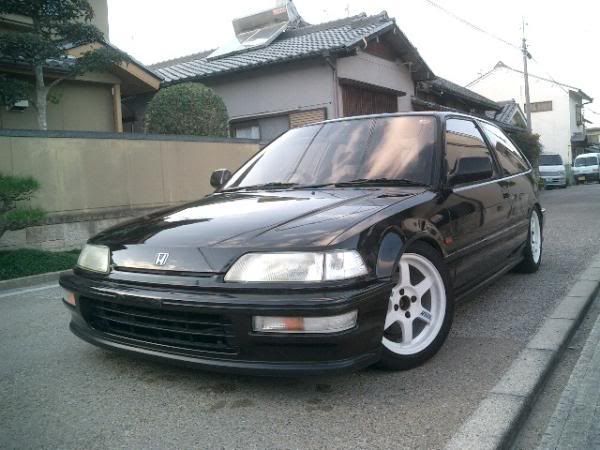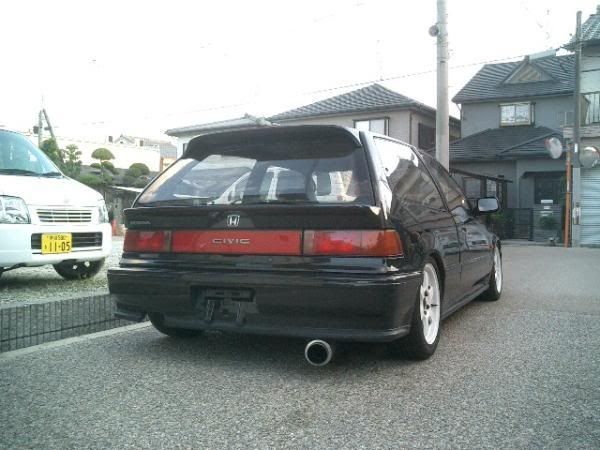 This is how she stands at the moment:
1990 Honda Civic EF9 SiRII (tintop)

93'000 km's (58'000 miles)
Flint Black (NH-526M)
JDM B16a with Non-LSD Y1
JDM Plastic headlights (need a polish!)
Climate Control, PAS, Power Foldies

JDM EF9 spolier with 3rd brake light
Genuine Honda midwing
Bilstein shockers and Zeal springs
Spats front upper strut brace
5zigen Fireball exhaust system (insane!)
15" Volk Racing TE37's (genuine S*!t!)
All 4 genuine mudflaps came in the boot!
In my mates garden where shes resting atm. Needs a clean big style!
Immaculate arches still got the sharp edges to them all the way round

Little bit of lacquer peel on edge of roof which is common on JDM cars due to the roasting sun, rather have that than
rust
.
One small dent on the driver side front wing and few light scuffs around the driver door lock area. These are the only bad bits on the car, which in due time will be rectified. The EF will also get a fresh red stripe around the car too.

Mudflaps will be fitted too.
I am currently waiting for some customs documents to come through so I can go and register the bugger with DVLA. It passed MOT, only needed front brake pads, handbrake adjusting and some steering rack bush.
Whilst its been parked up ive been going around buying bits for it. I also refurbished my old Rover 620ti front calipers and had them powdercoated in Black, these just need putting together again and ive bought some EBC 282mm discs and ADL front pads.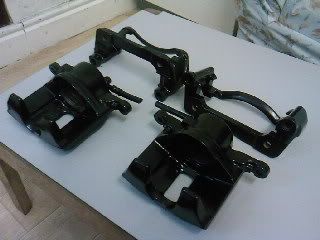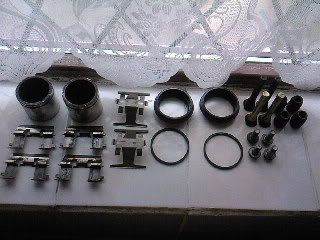 I have also bought for it a Supersprint manifold that needs modifying as some charlie decided to weld it onto a Supersprint centre section via a flexi
, so ive chopped the middle piece and im going to get a flange welded onto a bit of the centre section so it can act as a decat too and bolt straight onto the 5zigen middle section. Need to get the manifold heat wrapped too.
Many of you may know that im a bit of a wheel whore so I decided to get my Volk Racing Group N-RS wheels powdercoated in gold, I cant stress how amazing the finish is on these. Today I went to pick up some Yokohama Parada spec 2 tyres all round for these wheels. Tried getting them fitted but I need some special flat type valves as the tyre doesnt go over the conventional rubber valves.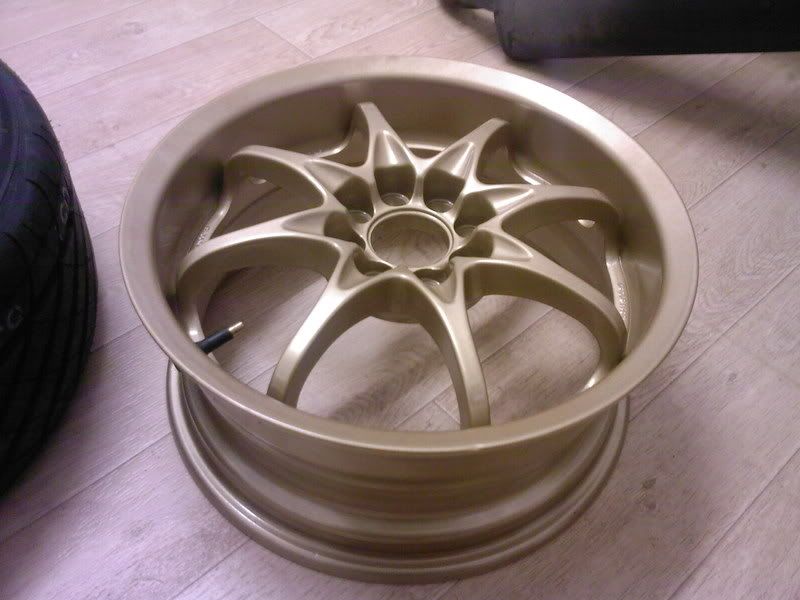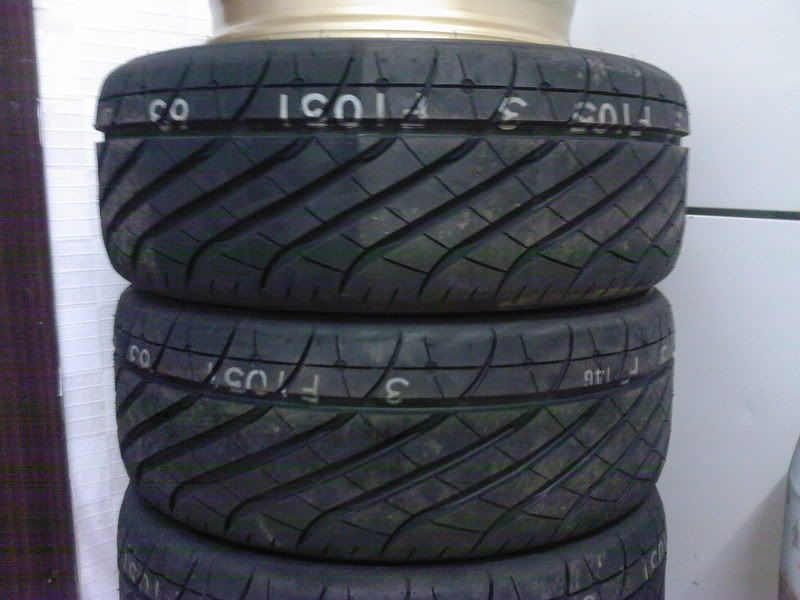 Decided to clean the IACV thingie out as my car was "hunting", it had loads of black crap stuck in the little mesh thing in one of the holes. I haven't put it back on yet. (No time)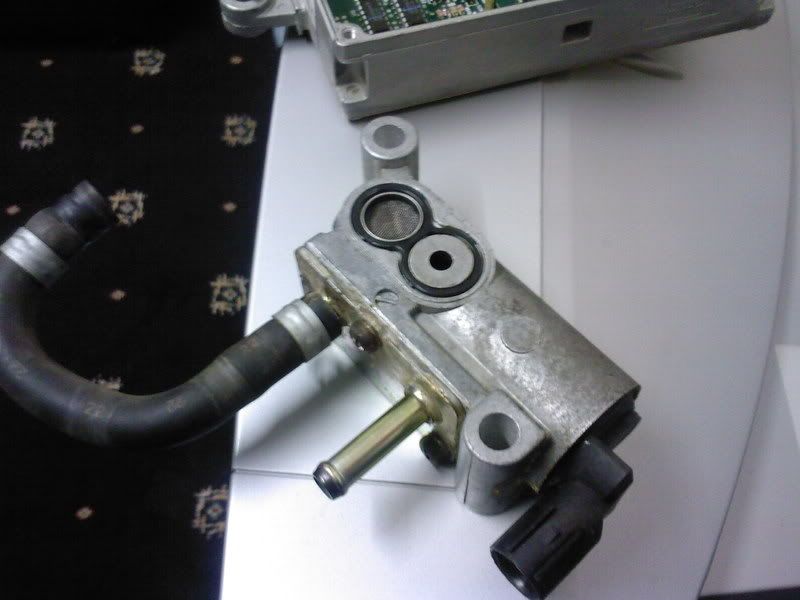 Ive got my ITG maxogen panel filter to go in, ive bought a new glovebox as one of my brackets have snapped, will be getting a cold air feed to the front bumper with a "bass tube" hole.
Also got a Mark Eley socketed and mapped ECU going in once manifold and CAI is sorted.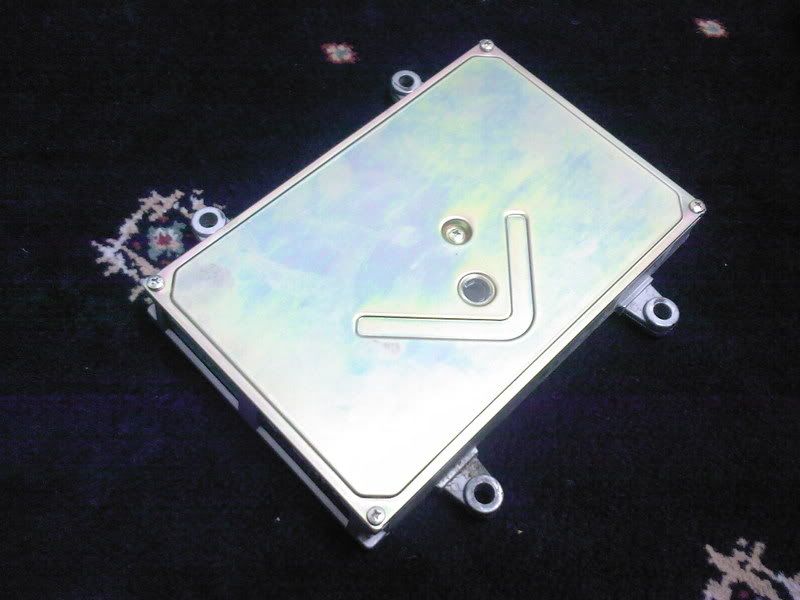 Im also waiting on some B16b cams to get delivered

. On the lookout for some B16b or B18c valve springs and some adjustable pulleys
Also got some red ITR'S recaro's in the pipeline but we'll have to wait and see on that one.
Thats all for now peeps. Im dying to have this on the road, but I guess the long wait of bringing her over from Japan is over and a few more days wont do any harm.
You will be the 1st people to know of any new mods and plans for the EF.
Comments and advice welcome.
Tahir