I've had this a couple of months now so time to get a project thread up.
Some of you may know it as Marc's Civic from 4GUK. He'd owned it for 10 years or something and it is a ridiculously clean example. I've had a lot of fast and powerful cars over the past few years, but nothing really did it for me like my old CRX. Unfortunately I don't really fit in a CRX so I'd had my eye out for a while for a decent Civic EE9/EF9, ideally with an upgraded engine....eventually this came up and I just had to buy it!
Spec when I bought it
ENGINE:
- B16B engine
- B18C6 flywheel
- Y1 gearbox
- Quaife LSD
- Energy Suspension shifter bushes
- ITG Maxogen air filter
- DIY s/s long reach induction kit
- Hondata intake manifold gasket
- EK9 short throttle cable
- 5zigen 4-2-1 manifold (2.5")
- Longlife custom 2.5" 100% s/s exhaust
- Original 0BDO ECU w/DNR map
- NGK Super Power HT leads
- NGK Iridium spark plugs
- Spal 11" radiator fan
- Artel silicone coolant hoses
- Cusco radiator cap
- Refurbished B16A1 cam cover
- Refurbished OEM radiator
- Magnetic sump bolts
- Brake resevior sock
- Satin black plug cover
- Bolts replaced with new OE brass ones
SUSPENSION/CHASSIS:
- OE shocks with Eibach springs 
- Energy Suspension front LCA bushes
- Energy Suspension rear LCA bushes
- Cusco ST front upper strut bar
- Cusco V1 front lower strut bar
- Cusco OS rear upper strut bar
- Beaks rear lower strut bar
EXTERIOR:
- Custom cold air feed in bumper
- EF9 window visors (bought brand new in 2006)
- EF9 rear bumper
- EF9 rear spoiler
- EF9 plastic headlights
- EF9 door decals
- Blue pinstripe
- 66% rear window tints
- Rear wiper & boot lock removed
- Fog light in right tail light
- Mudflaps all round
- Custom 1.6iR sticker on the bootlid
INTERIOR:
- Near mint EF9 floor mats
- Dashmat
- B&M short shifter
- Momo Corse 320mm steering wheel & hub
- DC2 gear knob
- EF9 armrest, retrimmed black suede
- Brand new OE Honda stereo blank (no speakers either)
- Flare holder
- JDM seat belt holder
WHEELS/BRAKES:
- Mugen RNR 15" alloys w/Toyo T1R+T1S
- MG ZR 282mm front brakes (alll brand new parts fitted)
- MG ZR 260mm rear brakes (alll brand new parts fitted)
- DC2 1" master cylinder & servo
A few pics taken today.
http://i8.photobucket.com/albums/a17/Bi ... cgjfxi.jpg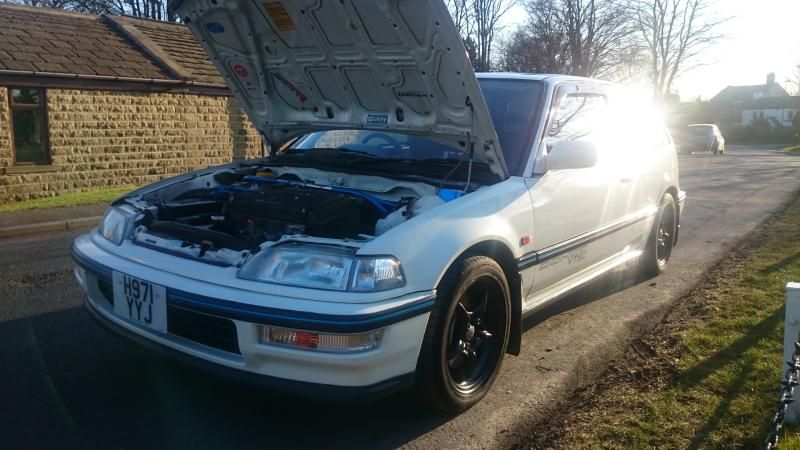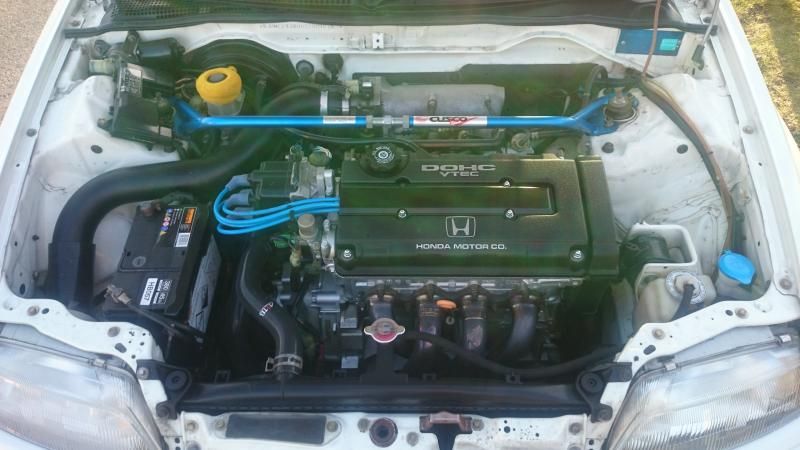 So far I haven't done much to it. First job was fitting some bilstein shocks with Eibach springs and some ds2500 pads front and rear.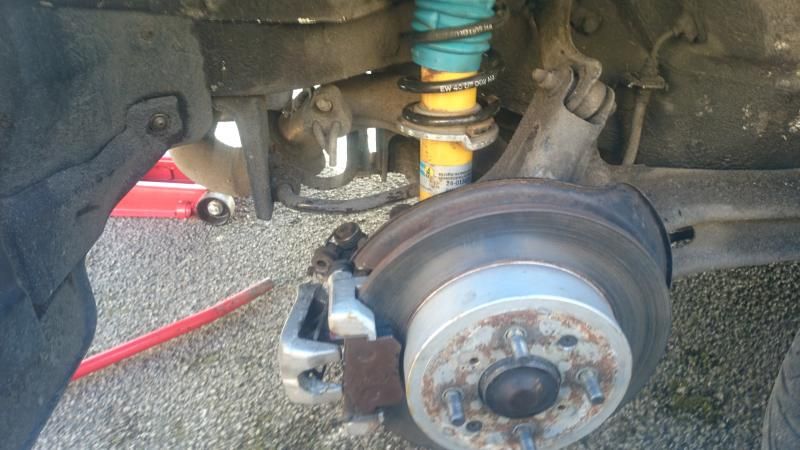 Unfortunately the car sits a little higher than I'd like on this set up, but it is now perfect for B road blasting and never bottoms out.
Ride height before
After
The second problem I have is I'd bought pads in ITR fitment. The rears are fine but turns out the MG setup uses a different pad than ITR. After researching, the best pads I could find for the ZR160 setup are EBC Yellows which I don't rate at all. So I've acquired some ITR calipers so I can fit my DS2500s for some real braking performance.
Braces shots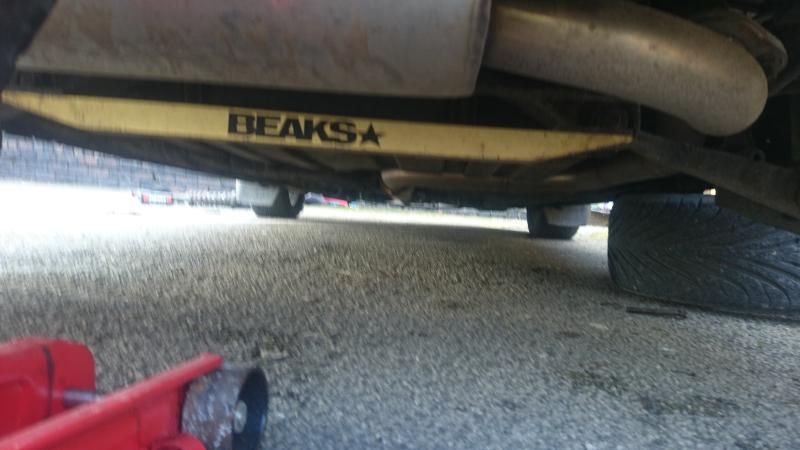 ITR calipers painted up but not yet fitted
The only other thing I've done is fitted my passenger seat from my M3. The standard seats are awfully unsupportive, this has really improved the feel of the car for me and got me low enough to comfortably fit in with a helmet on.
I think it looks cool alongside the mint interior too!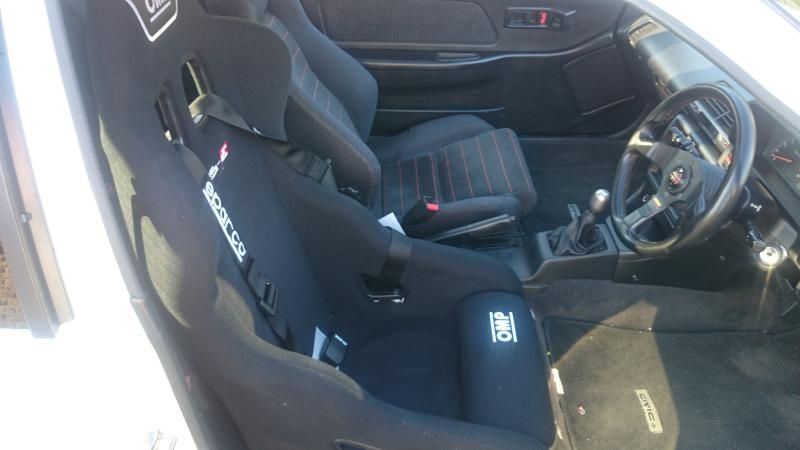 Next week I'll be fitting the brakes and these Ad08r tyres and she'll be ready for the crx uk blyton track day on the 21st March.... Can't wait!
After blyton I'll be stepping things up a bit and fitting this little lot which was fitted to the TEGIWA CRX race car that was broken for parts.....but more to come on that!