This week has been engine week. The Cam seal had always weeped a bit but the weep had turned into a torrent. The front of the engine block was about 5mm thick with oil in places.
With the radiator removed, I taped a bin bag around the exhaust manifold and armed with a pump spray, some old discoloured paint thinners and a tooth brush I attacked the block.
Horrible but satisfying. Although some of that satisfaction may have been due to the fumes in the garage.
2 litres of thinners later and it was almost done. Just a few fiddly bits to attack.
On a slightly seperate note, I realised that Paint Thinners has the same effect as old Mary Jane...
I realised this when I noticed my wife laughing at me from the kitchen window.
I had a tea in my hand but was just staring at the water butt next to the garage. I also felt the need to say 'hmmmmm' alot to myself.....
I may vent the garage better next time. Although in my defense I had the windows open, the door open and it was blowing a gale.
Anyway, a before and after. If anyone can tell me how to stop little white spots appearing on the alloy block it would be appreciated.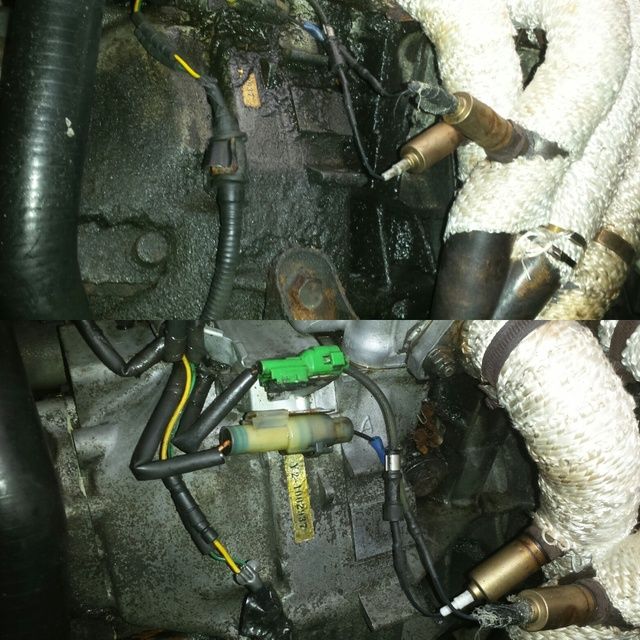 Next, was off with the valve cover (to be changed for one from my parts stash

)
Lovely 187,000 mile cams etc, with no wear and all looking clean and golden.
The possibly original VTEC solonoid gasket and filter. pretty clean, although it wasnt rubbery. It was more like brittle plastic.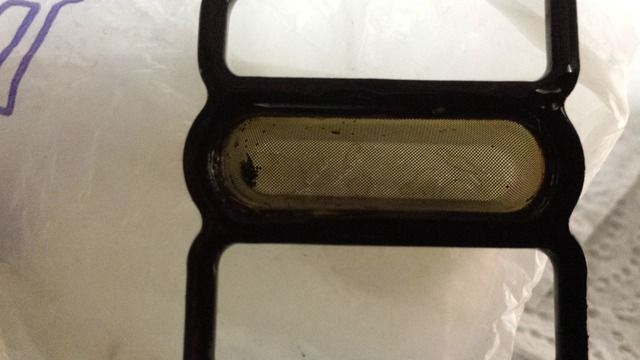 Skunk2 Cam seal. I like the over the top packaging, owners pack etc!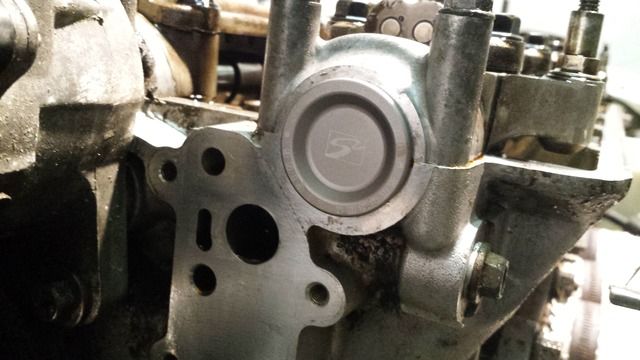 Brand new solonoid gasket from H-Tune, as was the cam seal. VTEC solonoid cleaned internally and externally.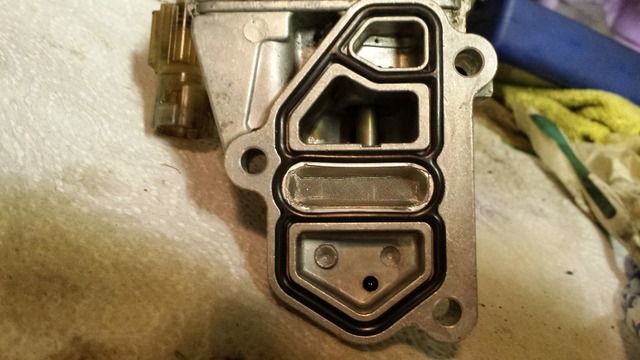 I've been collecting some bits and pieces over the winter, some new some 2nd hand, and I cannot wait to fit them. Nothing amazing, more to give the car a little refresh and make it feel like mine again, but bits that I have liked over the years. Especially the Spoon steering wheel. The newer ones just don't look the same with the blue and yellow/green colouring on the horn push.
The valve cover was sold as 'with original packaging' which is always nice. However, when it arrived the box was 'very' secondhand. Which I think is a shame.
I'm calling it a day with the named stuff. Even second hand the prices are stupid, and you need to be quick or lucky or both. At the end of the day its just a Honda Civic.