More boring updates, to a slow cash-less project!
I enjoy free results, so cutting back, polishing and waxing the paint was still enjoyable.
All work was done by hand using old skool T-Cut, Auto Glym ultra deep shine polish and Colinite wax.
So the whole car was rough to touch and faded. Lots of dirt, tree sap etc was stuck on, and some of it has stained deep into the clear coat.
The bonnet. 1st pass of T-Cut on left and right side is untouched
The sides were similar and didn't reall have a shine, but it was hard to get pictures in the garage. I was doing this on hour or so a night as much as possible. Its taken about 8 weeks to do the whole car.
More pictures to give an idea of the condition of the paint.
The roof, to the right of the sunroof is T-Cut, you can see the line of old vs shiny paint.
Then once the whole car was done, I gave the whole car a 2nd coat of wax.
Reflection shots.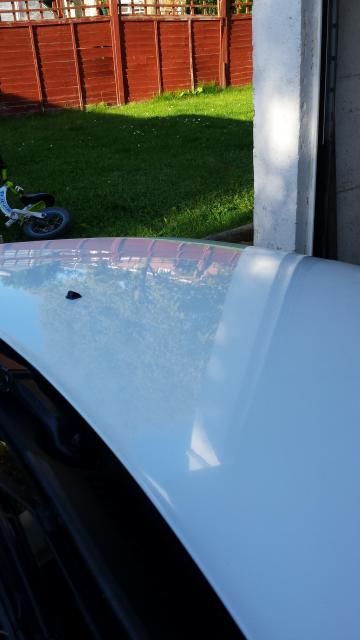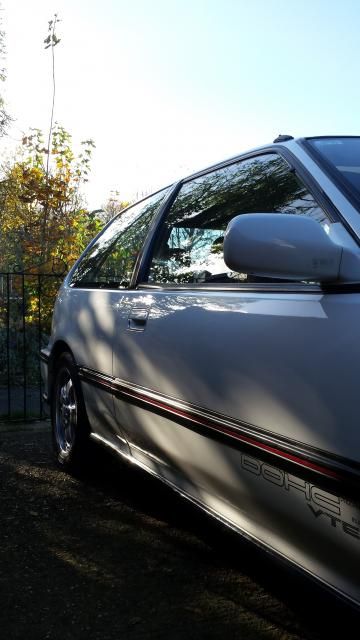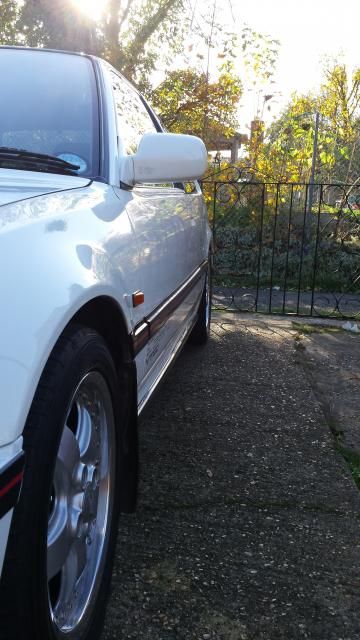 Other than that, I found a decent steering wheel at a aircooled VW autojumble, that I'llk clean up, then I desperately need the rack end bush doing, and ultimately some more Meister R's.
Heres a semi shakey arty shot.