Ok so now the kswap in my EG is finished I can concentrate on this... been going back and forth and which way to go with the car but have now decided to build a full on track car, it wont be road legal so no comprimises like I had to with my EG.
So basically -
As light as possible (my EG is 850kg so this should be much less)
Full cage
Fuel Cell
Lexan Windows
Engine wise I have lots of B series stuff so I'm goona do a low blow turbo B16 as I have lots of spares for that so its easy and cheap.
So far I've got
Low mileage B16A block
Rebuilt B18c4 head
OEM gasket
N1 Pulley
DC2 T/B
T3/T4 57 trim turbo
Cast log turbo manifold
Intercooler and pipework with BOV.
15/16 Brake M/C
Still lots to get but its a start!
I got the car in the air and stripped off the suspension and old exhaust, there is a small amount of welding to do on the rear sills but everywhere else looks solid and even pretty fresh!
Took the glass out, stripped the doors ready to cut them and the tailgate out.
Still a few bits off soundproofing to remove and a few brackets I wont be needing.
Main thing now is to source a cage...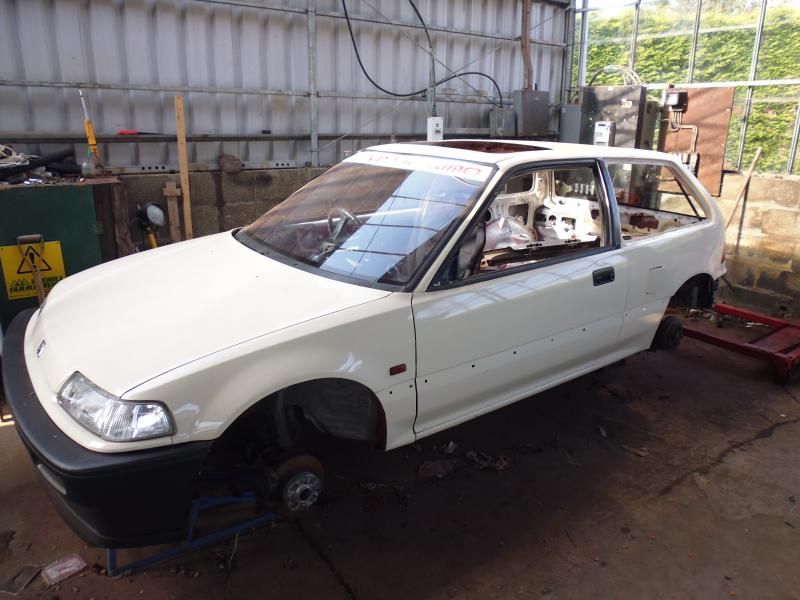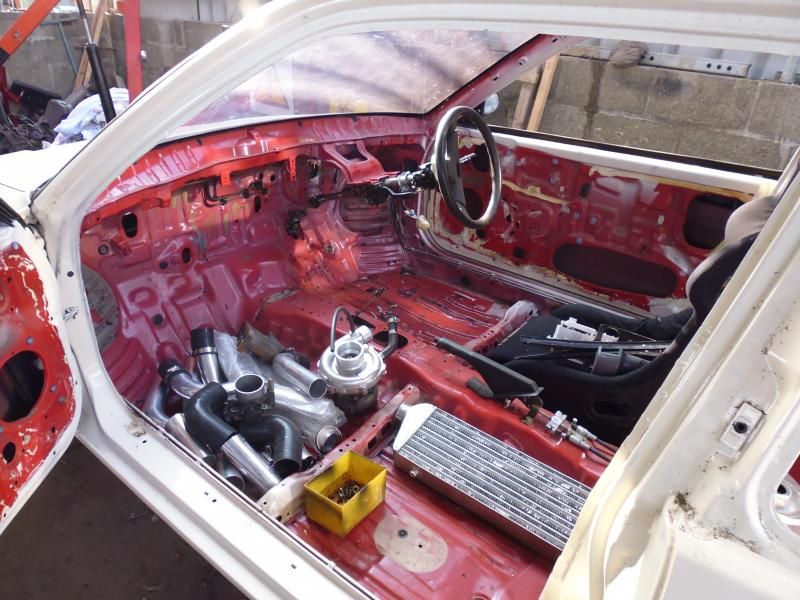 _________________
TEAM

440
http://1977ernie.tumblr.com