Decided to make a build thread from the persuasion of my dad (Ernie). He pointed this out to me the other day and I just had to have it at the price I got it for! Thanks to Grant13 on here for the car and spares at such a bargin.
It shouldn't be too much of a task to peice back together, it just needs the dash and plastics fitting, a pair of brides, coilovers, mf10/ circuit 10's or rpf1's and engine which will be some form of b series, haven't decided yet.
Only got the one picture for now, will get more at the weekend.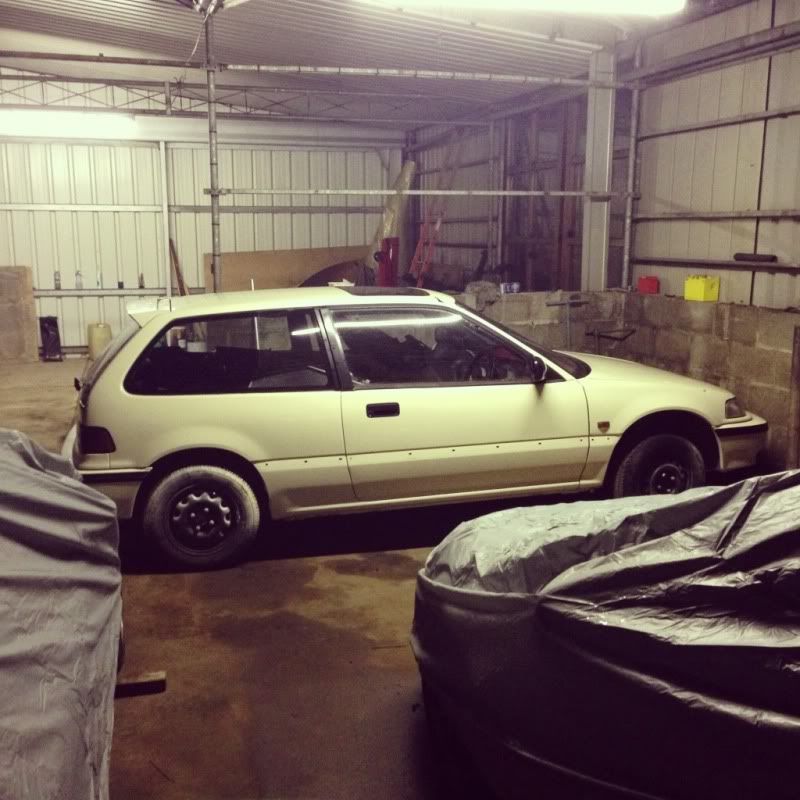 And my other car