Hello Sluts, hope all is and are well.....
thought id put up a lil wee update for the mossive!!

As sold me Subaru foz tubby and sent the mk2 off for more fab work ive decided to get the ol pal out for a few weeks...
first thing to do was find out why that
1- my rear wheels were smoking after a very small trip up the road, smoking due to heat
and
2- why he felt so dam slow
as you can all imagine, rear calipers had seized beyond belief and needed doing.
now, me being a photo guy, I totally forgot to take some befores, but I forgot and to be honest im sure you've all seen old (only done 40,000miles


) dirty seized calipers so heres some afters.....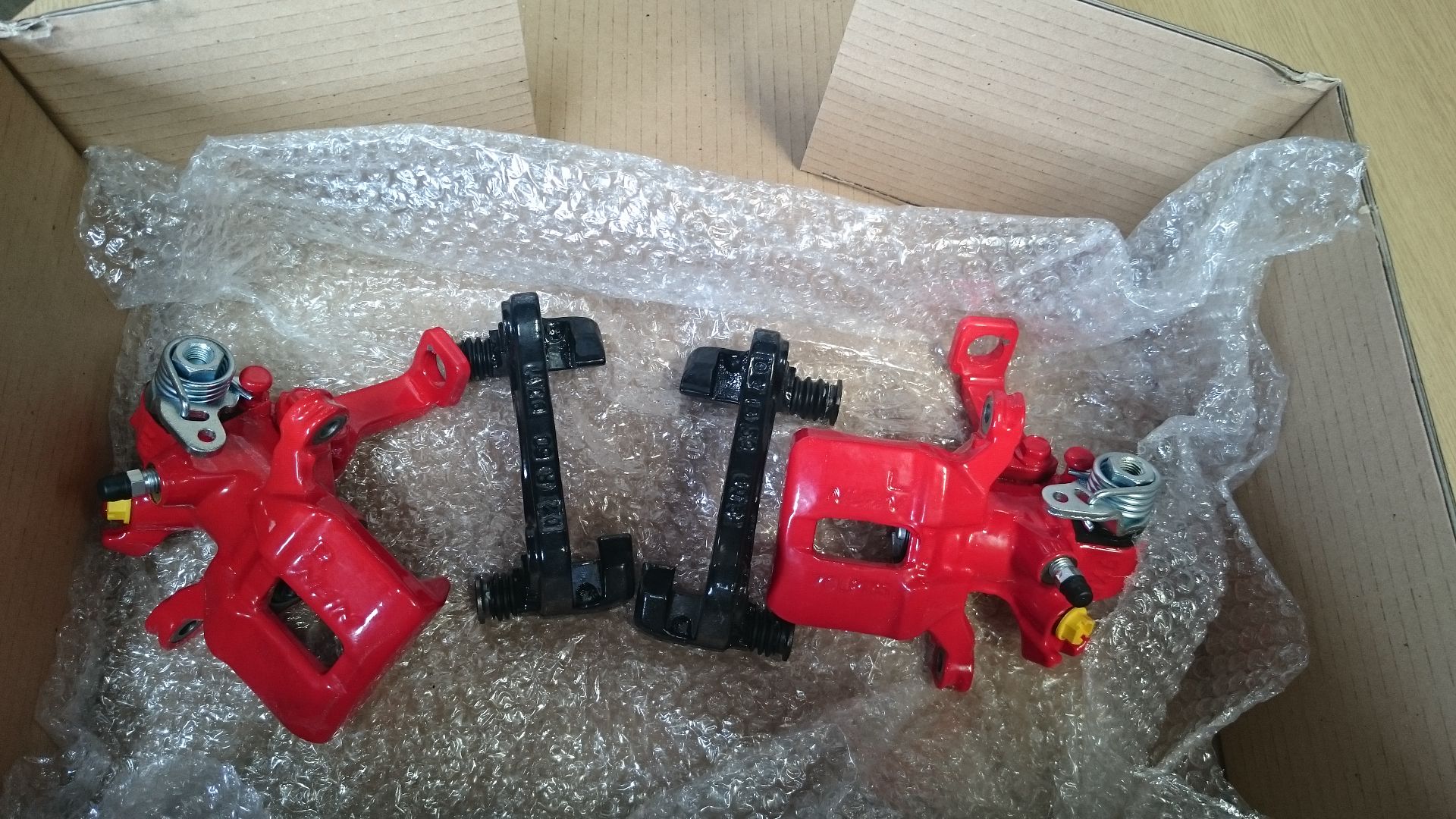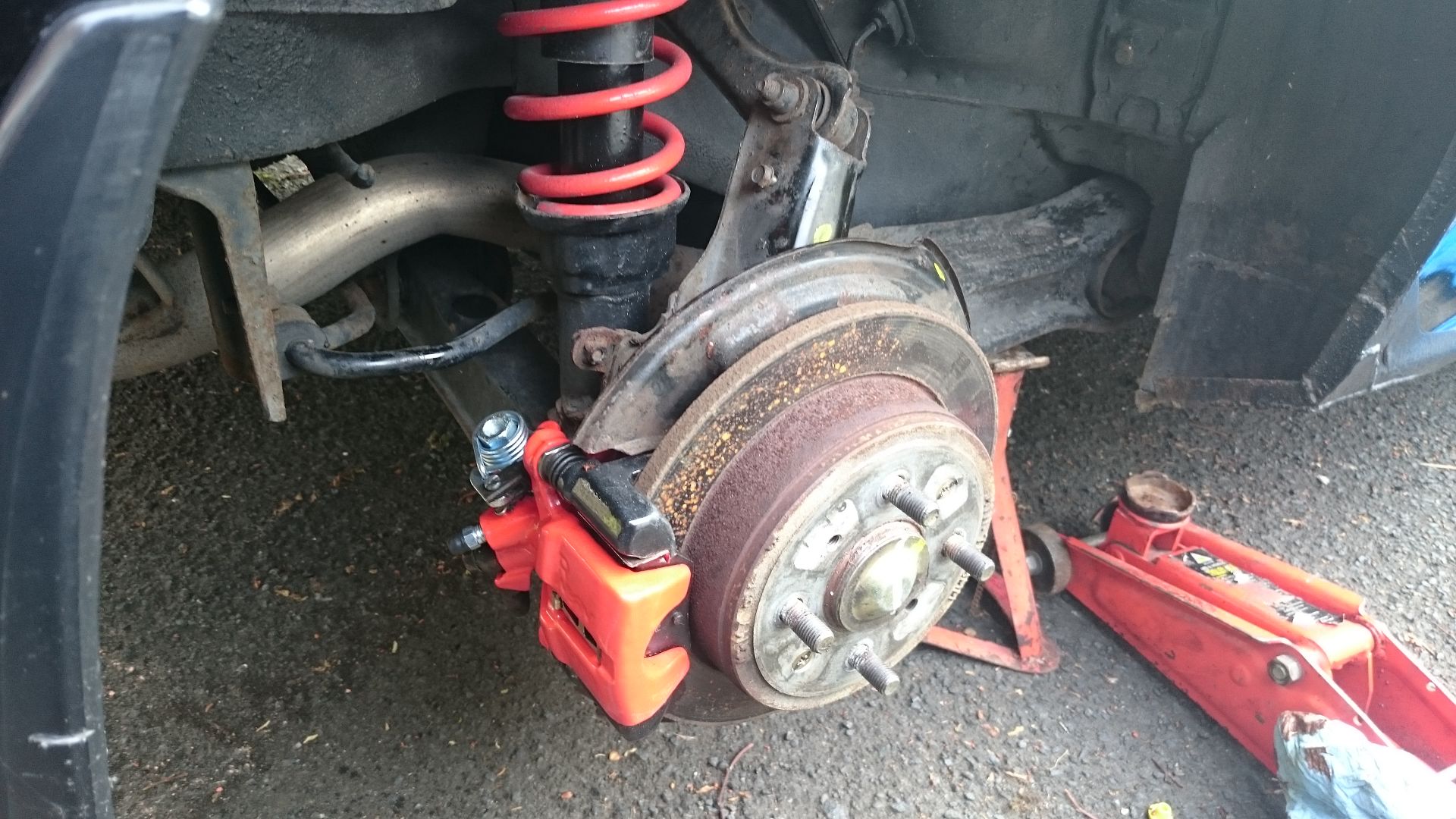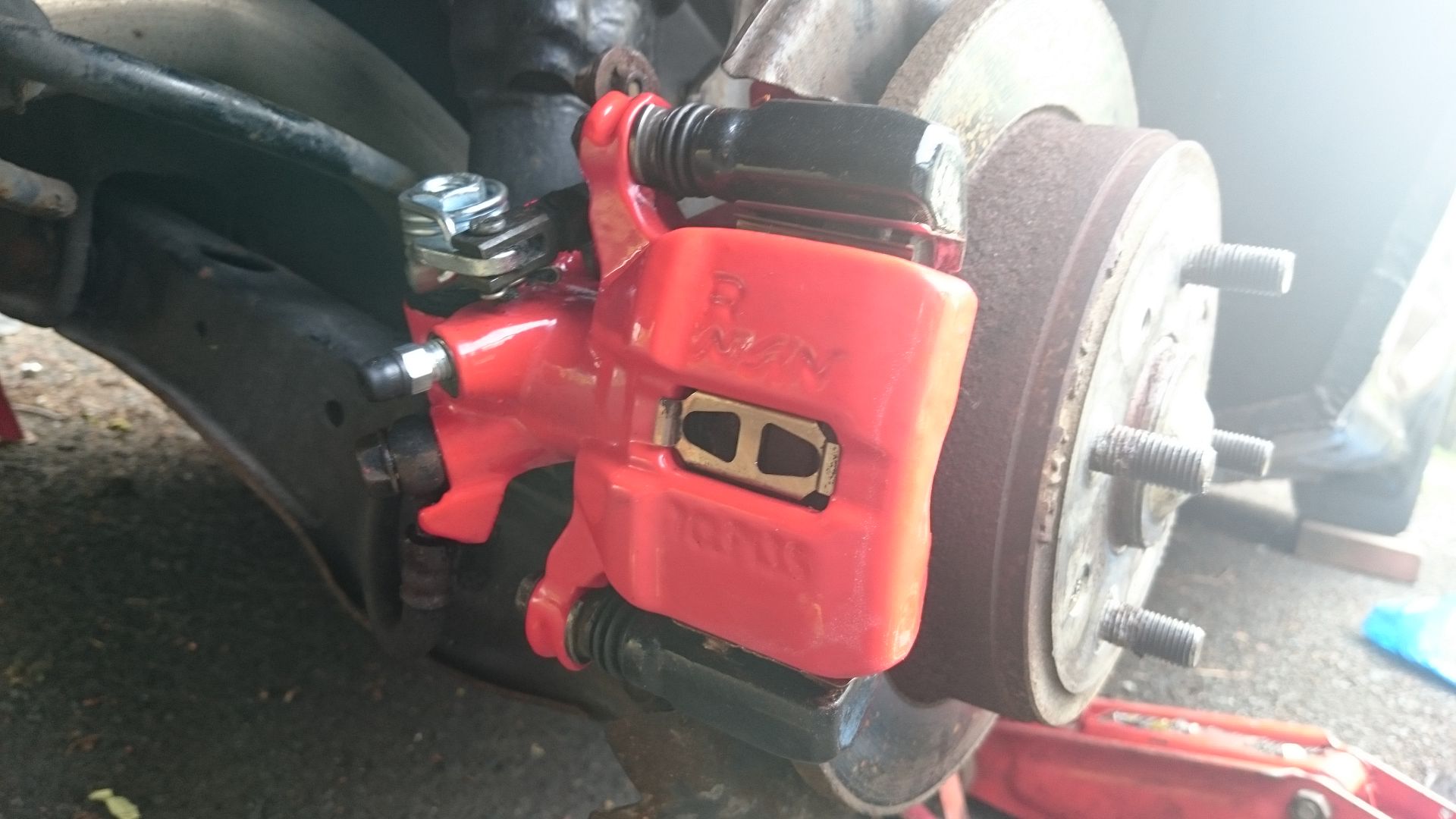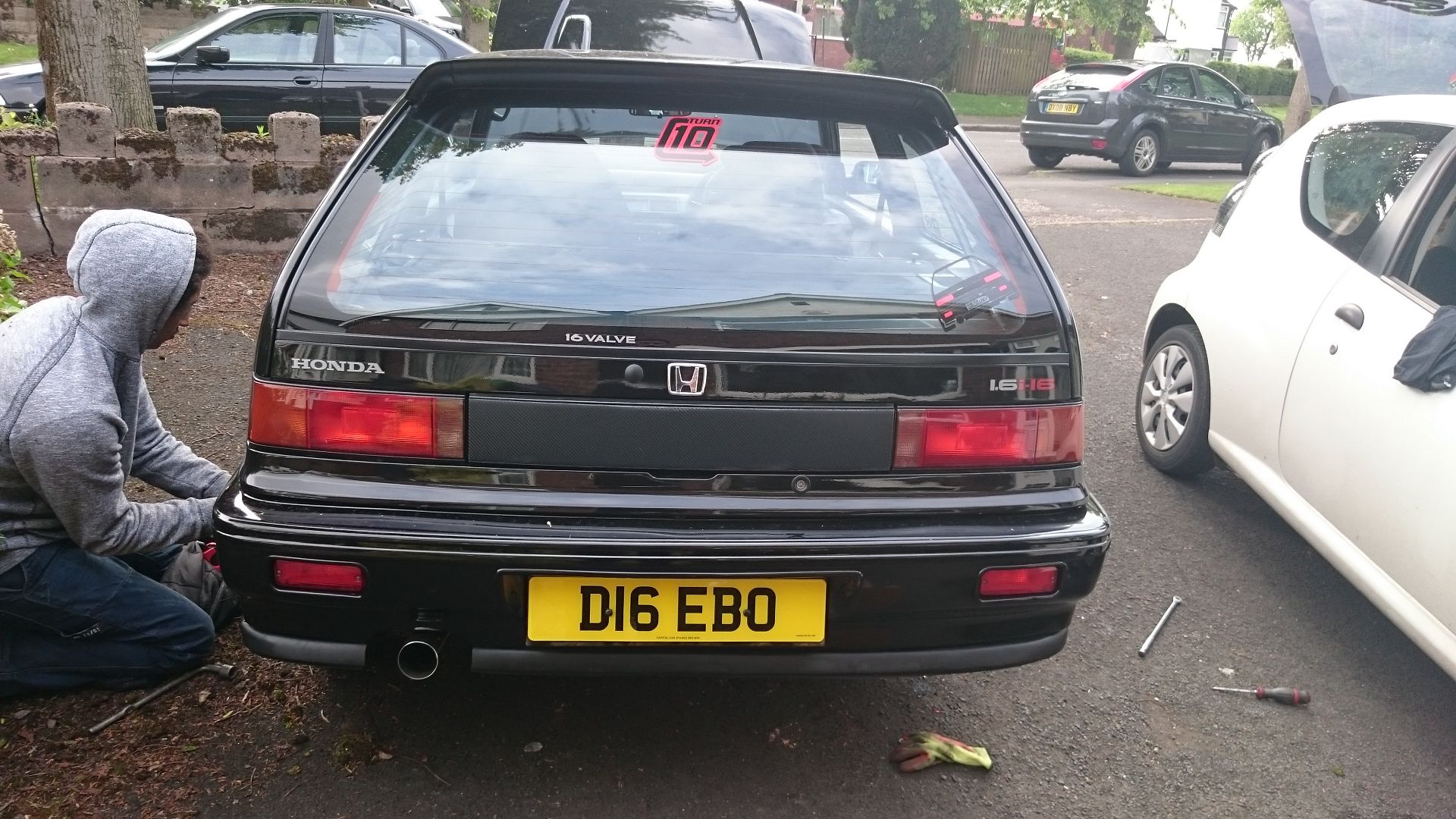 Now from the start I must say a BIG BIG thank you to daryl DazEC8 for all his hard work hes put in helping me remove and install the calipers, he did basically all of it and I just pumped the brakes and made my eyes more red watching him work

hes the man! knows these 4Gs like the back of his hand! Also thanks to Mart for the powder coated bits!!
took him out for a naughty road test and felt and sounded awesome,yet again, even with over 8 month old fuel!!
mot and oil change next week then on road 1st june!!
more updates and plenty pics to come!!
I think I want some amber front corners if anyone knows to any? think itll look good, or ones like lukereg9's front ones which are a bit of both amber and clear!!
love and leave ya!!
blessings