Today's the day I purchased my 1991 civic GL 1400. Im an apprentice at a garage and it was a customer's car, her father owned it from New and passed away so she has been driving it everyday for the last seven years. She finally decided to get a new car and wanted me to buy it so it would be looked after instead of it being part ex'd and scrapped.
I drive a 2006 megane diesel so this is a pure toy for me. I just want to enjoy it, I've never done a track day or anything either so hoping this civic can introduce me!
I payed £150 for it. It's got 4 months tax, M.O.T until November & half a tank of petrol too. The owner also bought me 8 carlings!!
Some pics...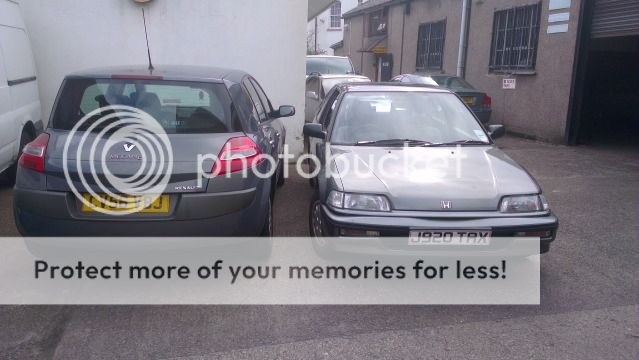 First I attacked the engine bay!
Before
After
.
I then followed a few guides from here starting with the spoiler tilt
Before
After
I then cleaned the carbs up
Whilst the carbs were apart I decided to stiffen up the springs
finally, I took the restricting flap out.
Now I need to buy some goodies!!
Feedback appreciated!