Well things did not turn out 100% with the paint work in the end as the car has been painted bar the roof and tailgate , Its has been repainted in the wrong colour so the roof ,tailgate and all the parts we have painted are a orange/red (standard colour) and the bits that have been painted are a red/red so my and my brother are not happy with it really at all but it will have to do for the winter until the supra comes back out and ill strip the car right down and repaint the hole thing in the right colour and 100% mint the car , i may go for a k20 engine in there as well as ill have 6 months to complete that part of the project .
As for jobs let to do for mot , i need to replace to front lowerarm bushes , the front cross member as it is bent and the 2 x tie arms and replace the 2 x front tyres most of these parts i have , only thing i still need to sort is a drivers side skirt as the one that was on the car is in bad condiction .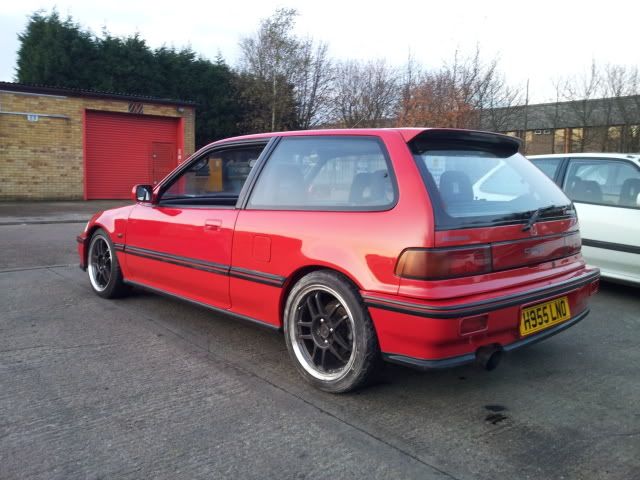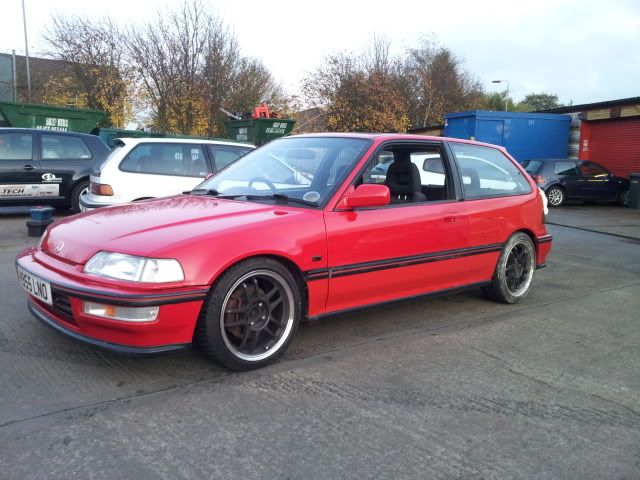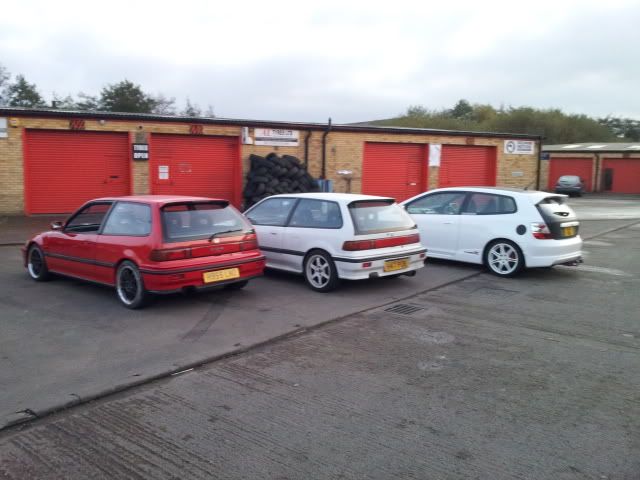 Rich.
_________________
Power Runs £30 , £25 p/h labour rate
DynoDaze , Unit 16 , Brindley Road , Hinckley , Leicestershire , LE103BY. 07970639968. Rich.
Facebook:
http://www.facebook.com/Dynodaze?ref=ts