Hello all as you know i brought louis EC8 and some of you may now the issues ive been having latley lol but anyways time to start my build thread up
some of you know what it is already as its been on the site for a while il see so for those of you tht dnt know here is my new baby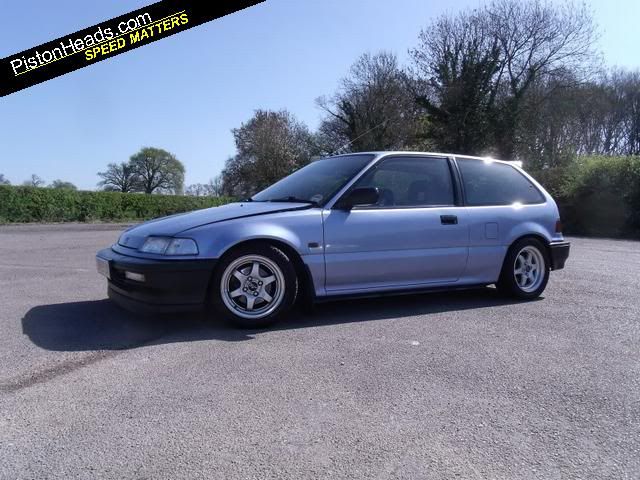 Many know the history with the car, it was originally a 1.3 auto EC8.
1991 Civic EC8 in Superior Blue
12mths MOT
3 mths Tax
D16A9 Swap with Manual Box
262mm Front VT hub swap
239mm Rear hub swap
Short shifter
Gaz GHA Coilover's (Height and Damper Adjustment)
Custom Mandrel Bent Exhaust System
Racing Sparco Alloy Wheels
Rear interior stripped
Weight : 860kgs
The civic has had the following swapped on from a valver:
D16A9
Fuel Tank
Fuel Lines
Front Brakes 242mm
Rear Brakes 239mm?
Clocks
Electric Door Cards
Vavler/SI seats
Engine:
The engine has about 143 thousand miles (used everyday). Car pulls really aggressively like all A9's do and rev's cleanly to the red line. It was on the dyno and pulled 133bhp and 108flb torque without an air filter. With the filter back on it should be a few hp/tq up. The engine is a bit tappety from cold, again like all A9's. Although you can quieten this down by resetting the tappets.
Suspension:
I bought and fitted some Gaz GHA Coilovers. These transformed the car. They were practically new when i fitted them and still in great condition. I've recently raised the car so had a good look at them. They have alot of adjustment on them with height and damper. I've had them very low as you can see on the below pictures and you can set them up from rock solid to magic carpet lol.
The car also has a front upper strut brace and rear upper and lower strut brace. The car also has rear Megan lightweight anodized rear arms.
Brakes:
I have since upgraded the brakes again from the valver setup. I've swapped on VT hubs which included brand new discs and pads about 2-3 months ago. This made a huge difference in braking performance due to the weight of the car and also look great behind the Sparcos.
Interior:
The interior is in good condition. Both seats are Si/Valver seats. The driver's seat has been retrimmed in a suede and both have good bolster seat. The door cards are electric Si/Valver items too. I'll also leave the Nardi wheel and boss to go with the car. Currently there is a spoon sports knob fitted, this will likely change to a Razo knob.
Wheels:
Wheels are Racing Sparcos N1's (i think) These wheels are pretty rare and ive really struggled to find any concrete info on them from the web.. Their 14" by 6j with Nexan sport tyres with loads of tread. These are very lightweight much like the magnesium SuperRaps i had before.
Exhaust:
Consists of a JDM 4-2-1 mani, the code on the plate reveals Greddy/Trust Inc. Manifold is in good condition with just scratches and scuffs on the underside.
The exhaust is a custom made system. Its a 2.25 dia mandrel bent system. It is very high quality and was made originally for a CRX. I had it extended to fit and changed the hanger positons and the tip. Each section has been welded together separately so there is no cheap lengths etc. Must be made up of maybe 15 lengths of tube and mandrel bends. The tip is a 3" slash cut which is perfect imo.
It is very loud, it can be driven quietly but at full chat it is pretty damn loud. Sounds great on the aggressive D.
Bodywork:
The bodywork is very good. there is no rust. all arches are clean. There is a slight orange shading from the very back of the sill. This is not rust and will likely be rubbed down properly and painted by me prior to sale. All the sills, arches, and floor are solid and very clean. It does have couple light scratches and pin dents as you'd expect from a 91 car. The is no laquer fading or faded paint.
Has bonnet lifters on the front this is to clear the A9 i believe. Although i was not a big fan of the lifters i never got round to removing them to see. Also has a Golf GTI lip.
i love honda n love civics i used to own a civic jordan before but had to sale up due to money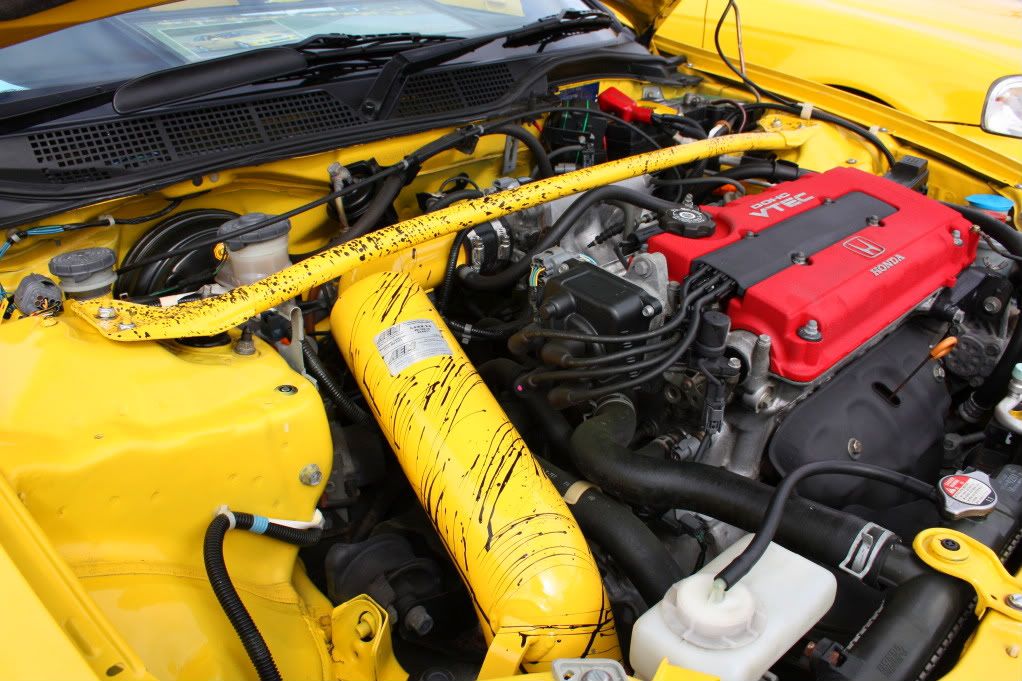 cheerz for looking comments bad n gd welcome