So, here's the pics from the cam replacement the other day.
Tearing it down. I love how Castrol leaves a engine!
Here's the cam lobe. There were actually more than one going bad.
Pads on the rocker arms were pretty chewed up too.
Luckily I had another set lying around.
Getting her all buttoned up.
My Lil' Man decided he needed to come out and check my final torque on all the bolts.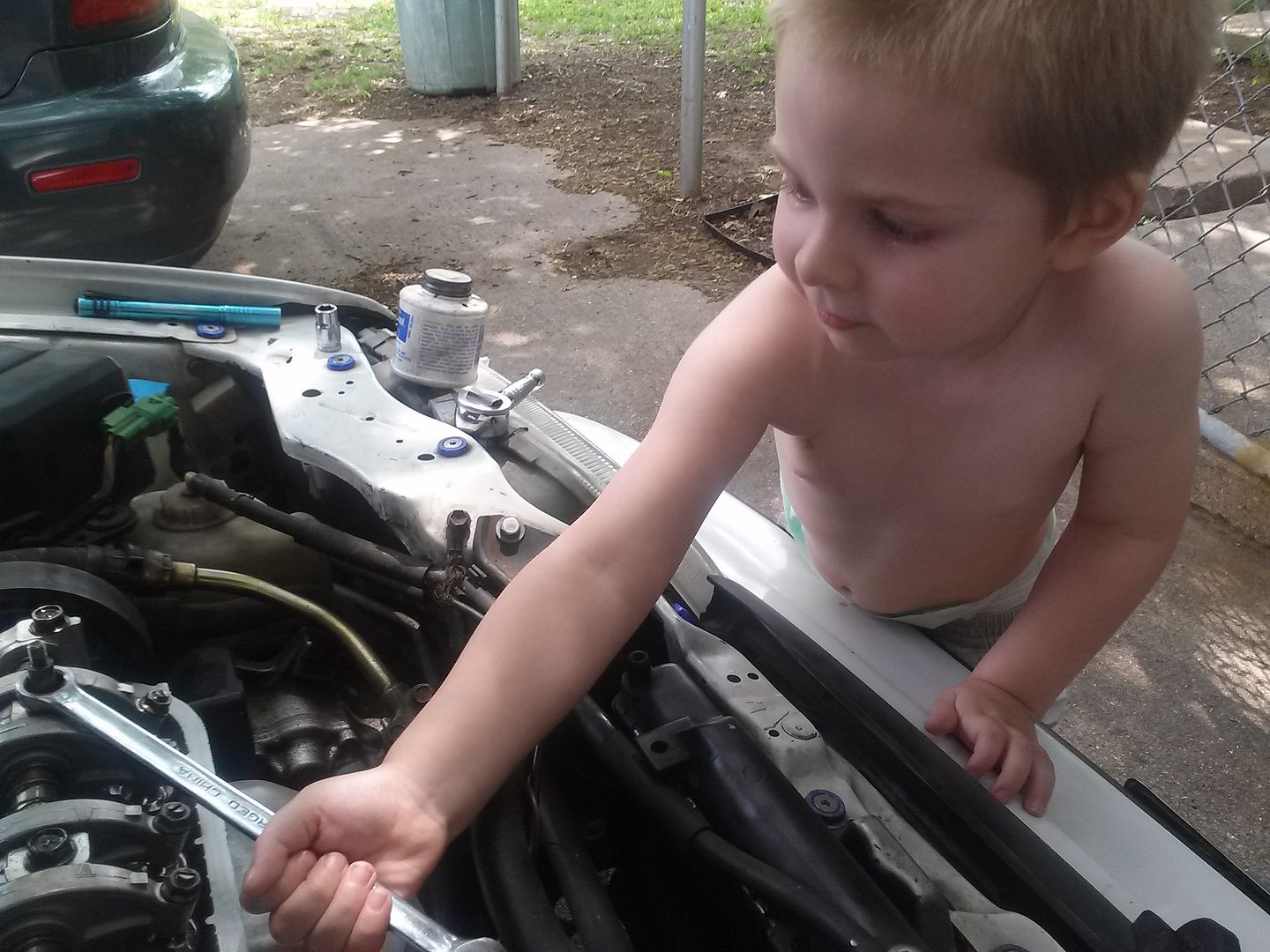 The next weekend I did the brakes.
I think I could've gotten another 20,000 miles out of those!
Mmmm... shiny...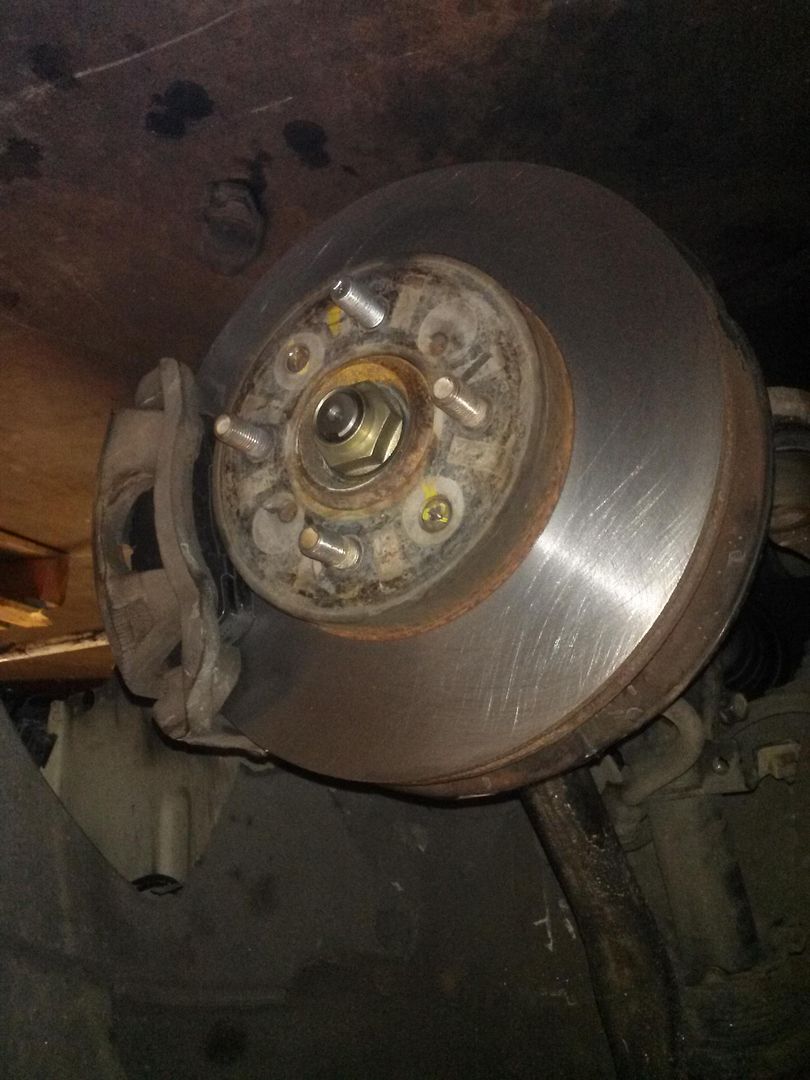 Got the car washed last week and donated to a local soft ball team!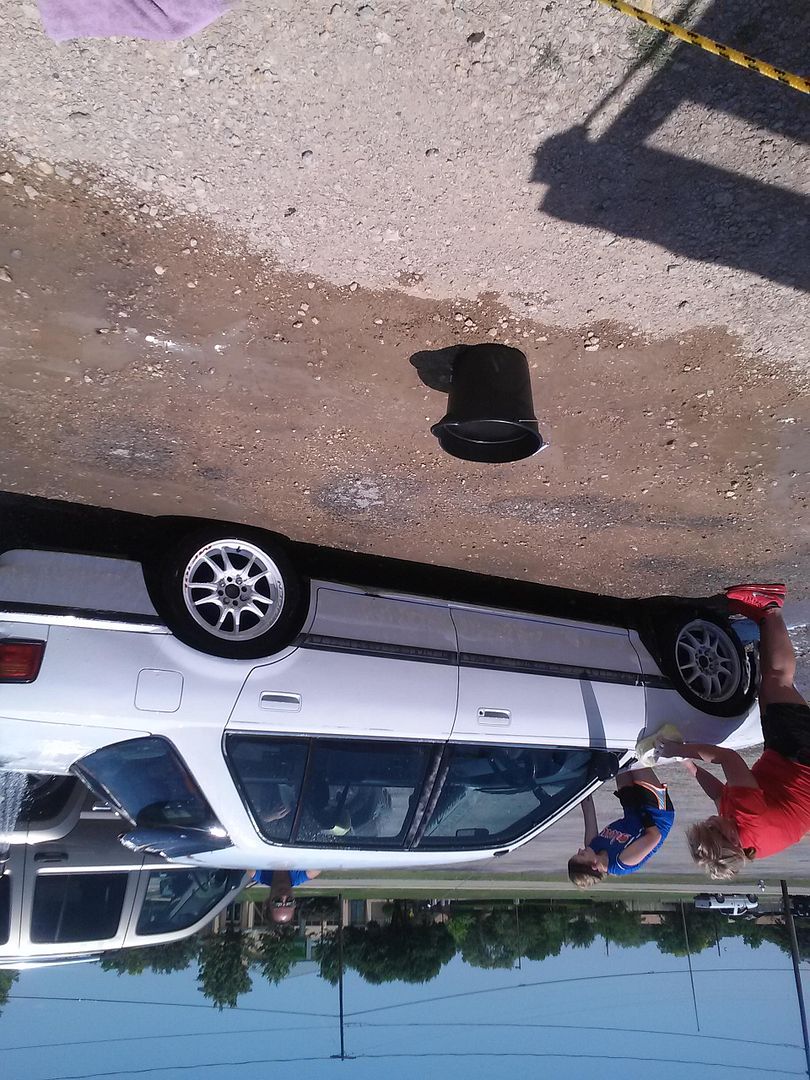 Mmmm.. O.E. Freshness!!
Also snapped a real quick pick at the club meet that was again another flop. One of these days I'll have someone show up...
And here is the beginnings to the center caps I'm going to make for the Fugens.