Been a bit lazy with the updates recently a mix of the forums being a little dead nowadays and me lacking enthusiasm to keep it going. However...
After driving the car around with the stiffer rear springs for a while i took them off as i felt they provoked understeer and the car felt like it just wanted push the front end through corners so i swapped them back. I also wanted to change my camber arms both front and rear. The fronts have always fouled on the chassis as clearance on EFs inside the shock towers isn't great, even more so when lowered a reasonable amount, also the hardrace arms aren't engineered to help with it tbh. The rears have been cheap chinabay items and i've always worried about them failing plus the bushes were showing early signs of wear.
For the fronts i went for PCIs extra clearance arms, they are a great piece of kit that give ALOT of clearance inside the shock towers and they also use a spherical bearing instead of a ball joint, so maintenance will be a little easier not having to split a ball joint. As you can see in the picture i also have the RTA spehricals too but ill get on to them after.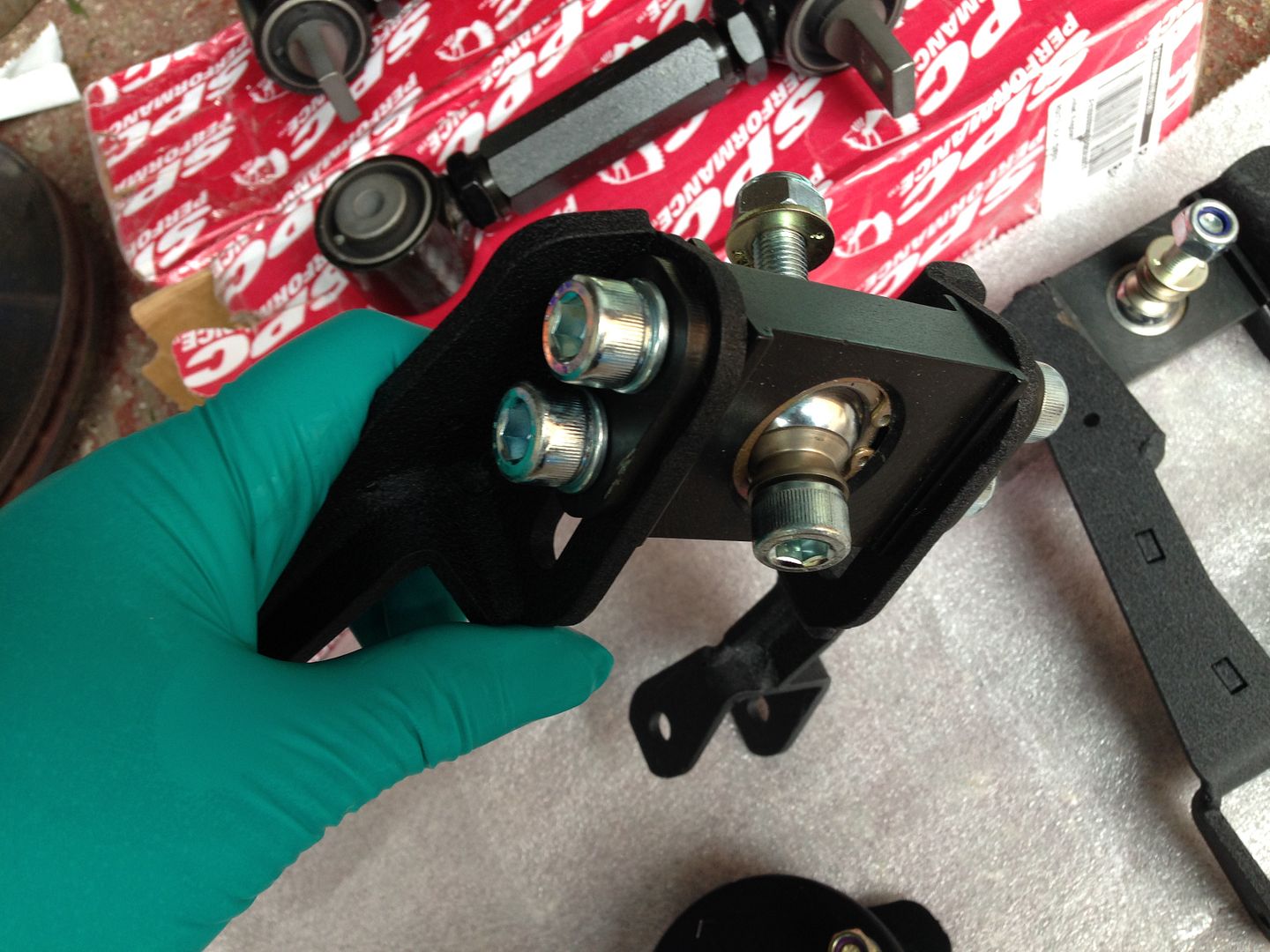 The tear drop shape were they mount to the bushes gives alot of extra clearance in comparison to my hardrace items that used to foul there all the time as you can probably see in the picture. They also can give a little extra castor by packing a washer either side of the bush.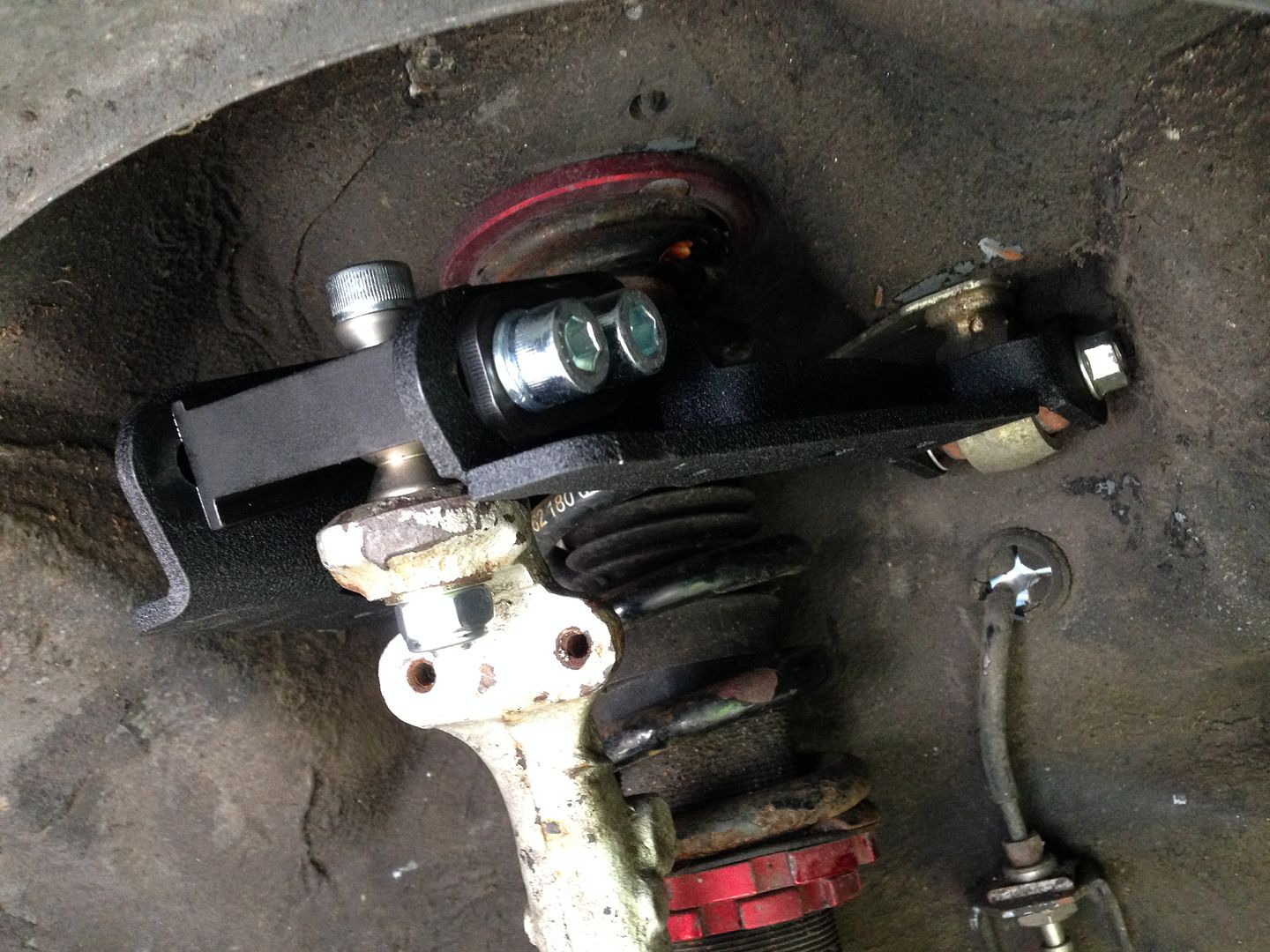 For the rear camber adjusters i went for SPC items, i really wanted spherical items but couldn't find any that were up to par, mostly china made shite. I went with SPC as they're tried and tested and always have good reviews. Only bad thing i have to say about them is they're HEAVY! Other than that they look pretty good.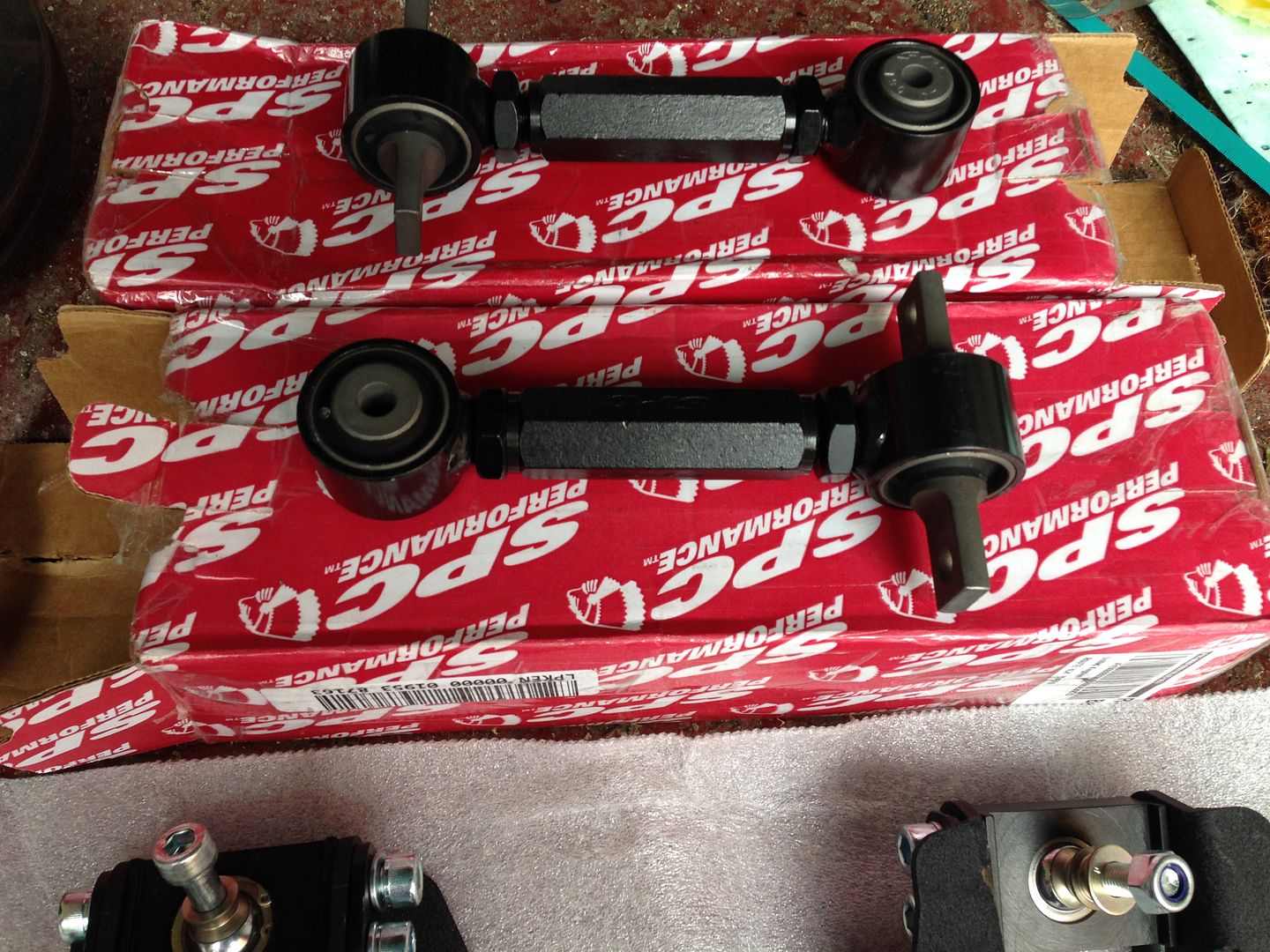 I also got some of PCIs RTA bushes, ive always been curious about them so though feck it i got them. They did not disappoint. Easy to fit, just knock the old ones out and bolt the new ones in. The housings are also offset which is said to improve toe curve and roll centre alignment.
After fitting all the suspension bits i had it aligned the day before i went to castle combe and WOW, it feels amazing on track. I had it aligned with 2 degrees camber all round, an unknown amount of caster but its alot, 1mm toe out on the front and 2mm toe in on the rear, the toe recommendations were made by GFR the race company that i tasked to align the car and they were welcomed!
Car really feels great on track, turn in is instant, mid corner response is amazing and the rear end feels so stable! Its so easy to drive on the limit and has been really forgiving. I went to combe with Jonny and he said that through a majority of the corners he just couldn't keep up and through some of the longer corners like quarry and tower i'd pull up to a car length on him by the exit. Really shows how much difference its made as the cars were quite even on the other trackdays we've been on, if anything jonny is usually a little quicker as he is more experienced/a better driver.
Anyway i'll stop with the essay and give you some pictures, i have some shitty footage of about 5 laps like normal. I always forget to sort the GoPro when i'm at the track as im too busy checking things or driving.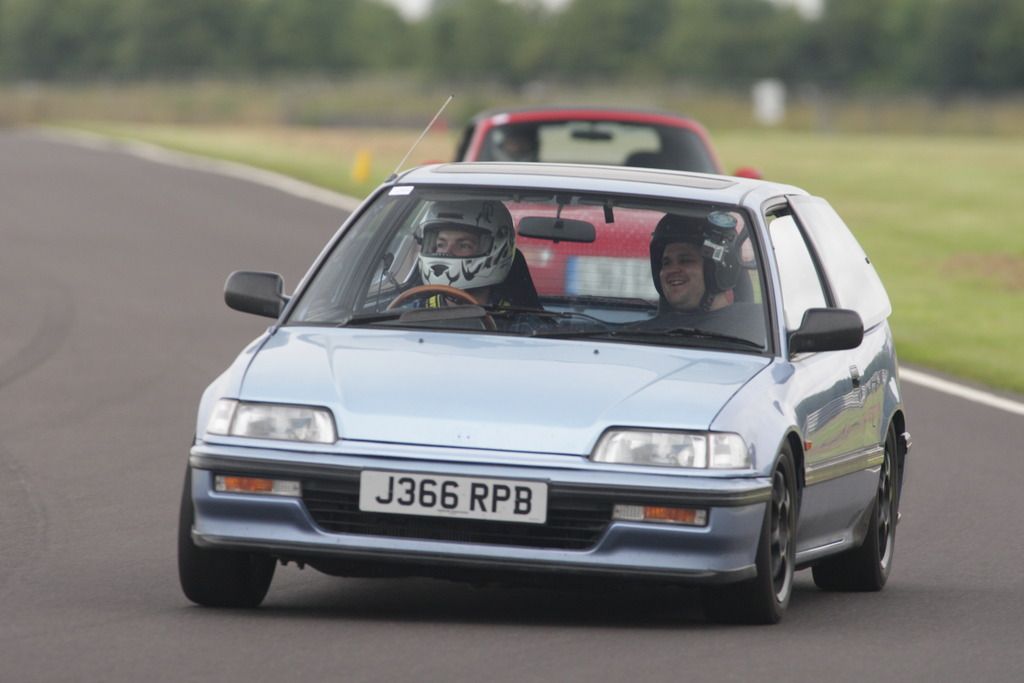 The car really doesn't feel like it leans this much!
ME and jonny playing cat and mouse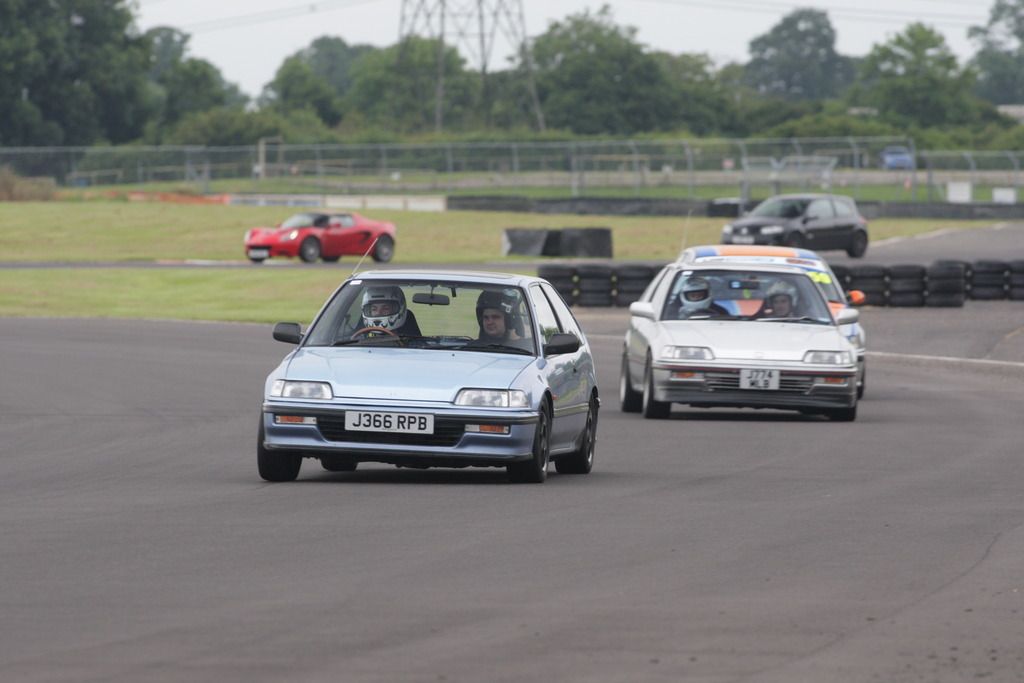 Was a great day and really enjoyed combe! So much so i booked another day at the end of August. However i was still having cooling problems with the expansion bottle filling up. I have since fitted a brand new OEM thermostat and a 1.3bar rad cap both of which solved nothing at the day i did in august. Next is to remove the head and check the inevitably blown headgasket as there is not much else it can be. I will whap the head off quick give it a 1mm skim and chuck it back on with ARP studs for now as i have an engine build planned. That will hopefully solve my cooling problem and also give me a little more power and torque which is always welcomed

Only got pictures from the paddock from combe in august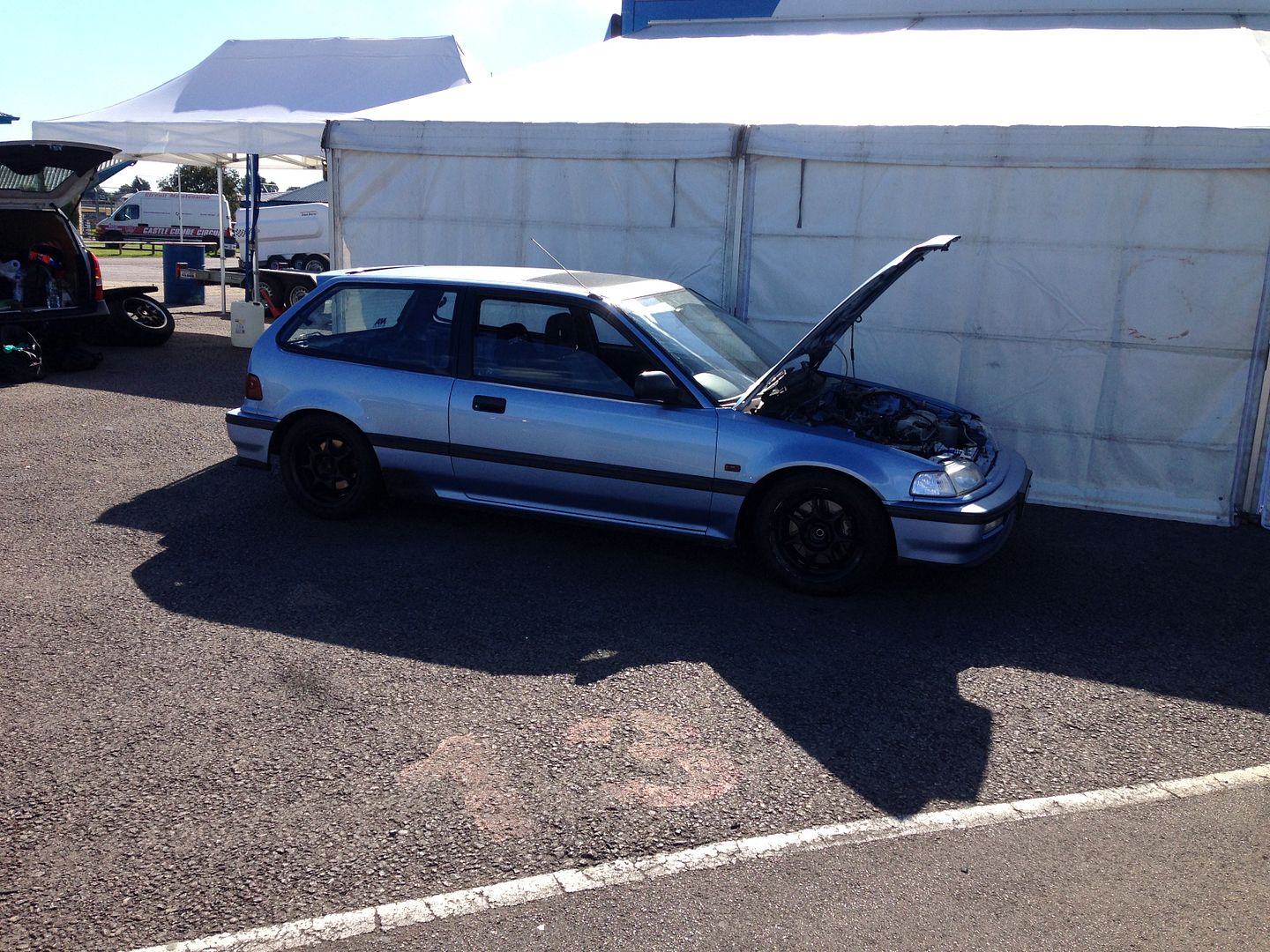 The wheels stacked up next to the car are my current track wheels, some pretty haggered enkeis with some equally tired A048s 195/50s. They do well on track and dont foul on anything unlike the NS2s which foul on the front bumper where i run so much caster. The NS2s are 195/55s so a little taller, but they dont rub much on the road which is fortunate.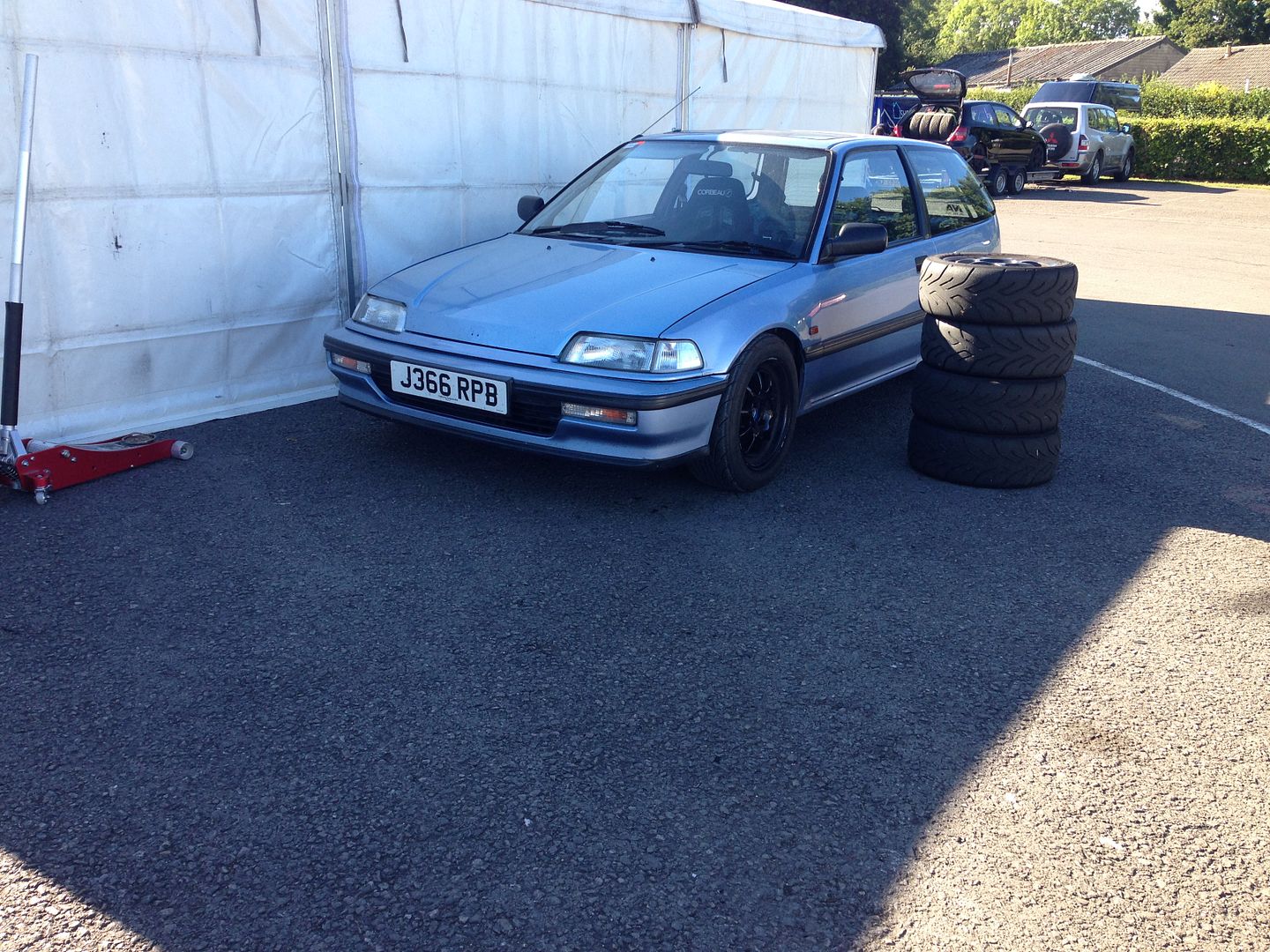 I've also been planning an engine build, no real idea when it'll get done but im slowly collecting parts now be nice to build it over the winter/spring and get it in ready for later spring next year.
Got these 11:1 CP pistons, they are 75.5mm so will require an overbore which isn't a problem as it'll bump the displacement up a little and deshroud the valves slightly too on the cylinder sides as i may go oversize on the valves aswell.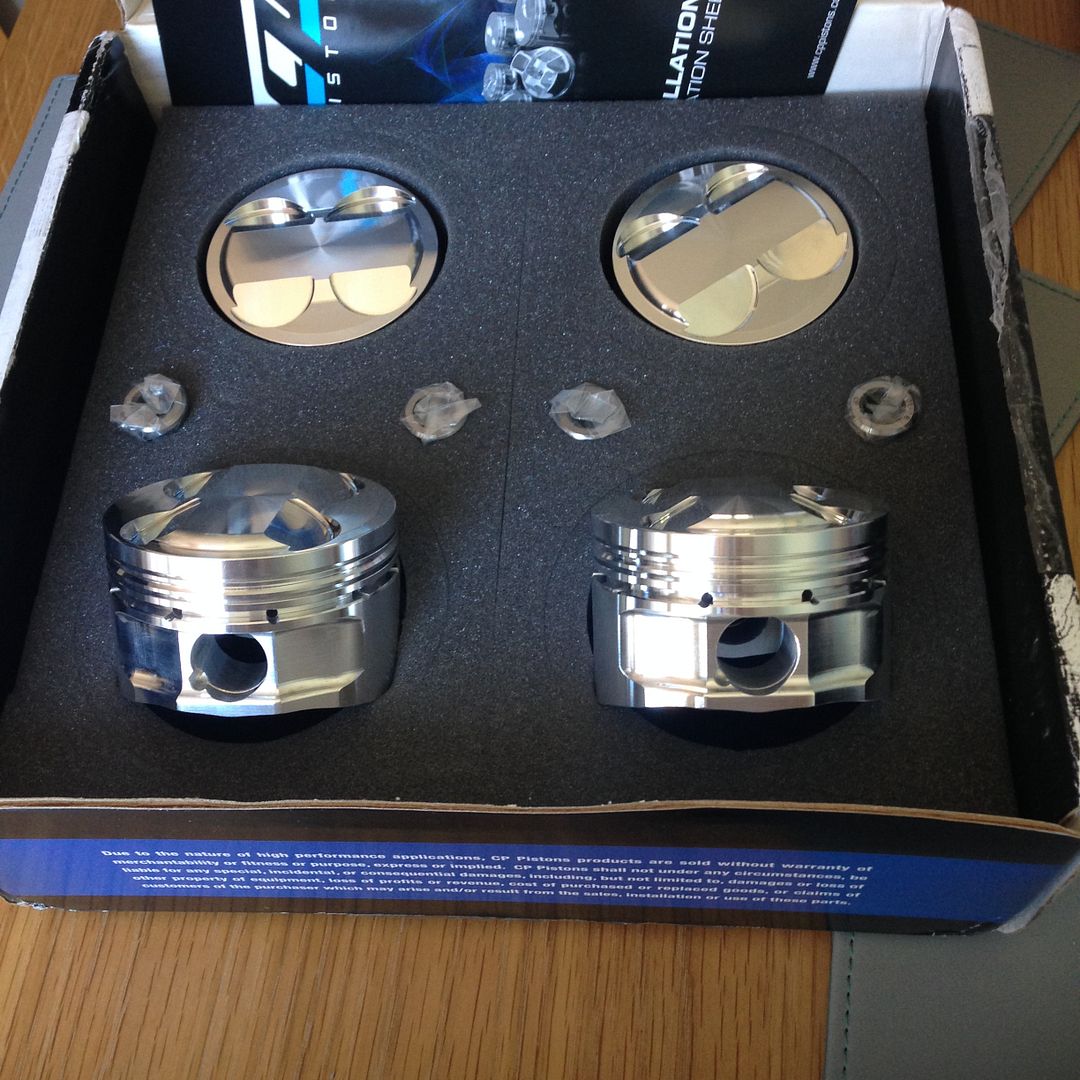 The plan is to build the bottom end with the pistons, using a ported oil pump, lightened and balanced rods, and ARP rod bolts. The head i will decide on at the time but i really want 1mm oversize on both intake and exhaust, a nice lopey cam and skim the head to get the compression into the 12s, should be around 12.3:1. I want a nice stout motor that has good power from 4K-8K RPM.
I have a few other bits planned too, the gearbox is due a rebuild as everytime i've built it with shorter cogs and final drives ive never replaced anything but the input shaft bearing and seal. I've always inspected and checked the clearances on everything but i think track time is starting to take its toll, so i'll give it a full rebuild with carbon syncros and an Mfactory plated diff to really pull it round the corners as even though its relatively low powered there are definately times on track where i though it could do with a diff.
Tis all for now, Sorry for the huge update for those that read the text.
Lee