Evening all,
Not much in the way of upgrades of as recent as ive been saving to buy a house. I've managed to stretch to a few jets and a water temp gauge to keep a close eye on my water temps on track as the stock clocks were saying it was getting quite hot at Abingdon.
A few jetting changes to the idle circuit, also swapped some larger mains in to try and bring the mixture down a bit at mid revs as it was a little lean.
Also bought a motamec water temp gauge thought i'd try it as it was relatively cheap and has a stepper motor of which are supposed to be more accurate. Plus they are UK based so after sales support if necessary should be less painful. Got a loom sorted with cable braid and heat shrink to tie in with all the other auxillary looms in the car.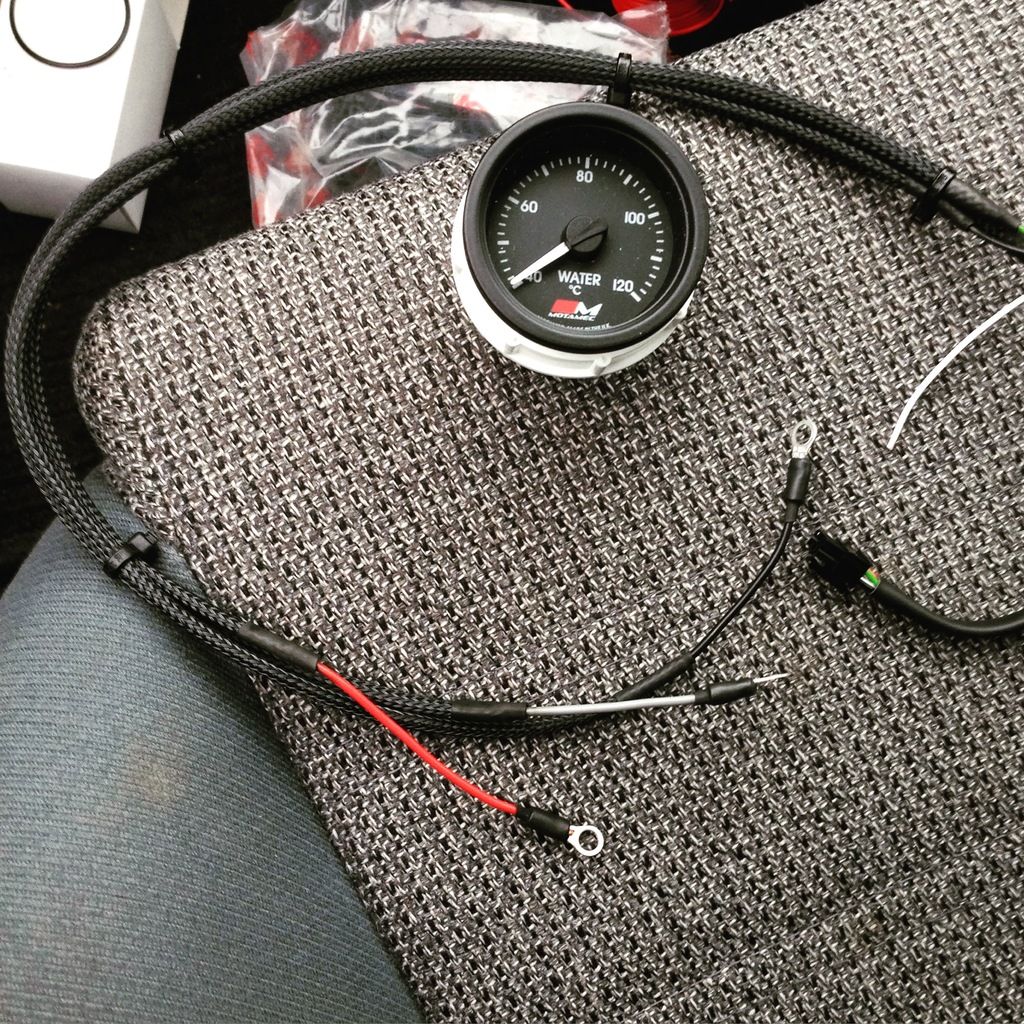 I also managed to get on a track day a Brands Hatch. Was a great day out and Jonny and Joe F were there too. Jonny with his 16.16 and joe in his e30 estate.
It was wet for the first half of the morning and dried out towards lunch, but then rained lightly for the whole afternoon, so i got a good mix of wet and dry weather driving again giving me a chance to learn more about the car. It was a good track and surprisingly technical.
Jonny and Joe lining up for sighting laps.
The car shortly after arrival i ran the team dynamics and nankang NS2rs in the morning and AD08s on my enkies in the afternoon to make a comparison on the two.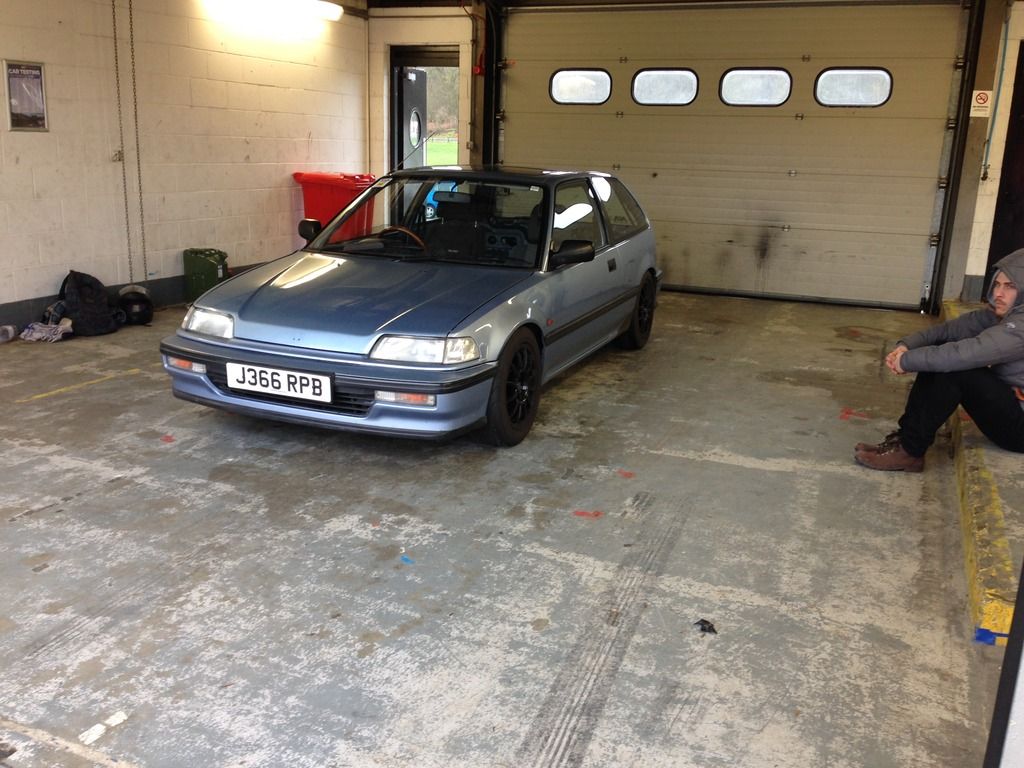 The nankangs got nicely scrubbed in the mornings sessions out.
Got the AD08s on in the afternoon, unfortunately due to the rain i couldn't make a fair comparison so i'll have to give it a go next time and hope for good weather.
Got some pro pics too, which was good as i haven't really got any 'proper' pictures of the car just phone pictures all the time.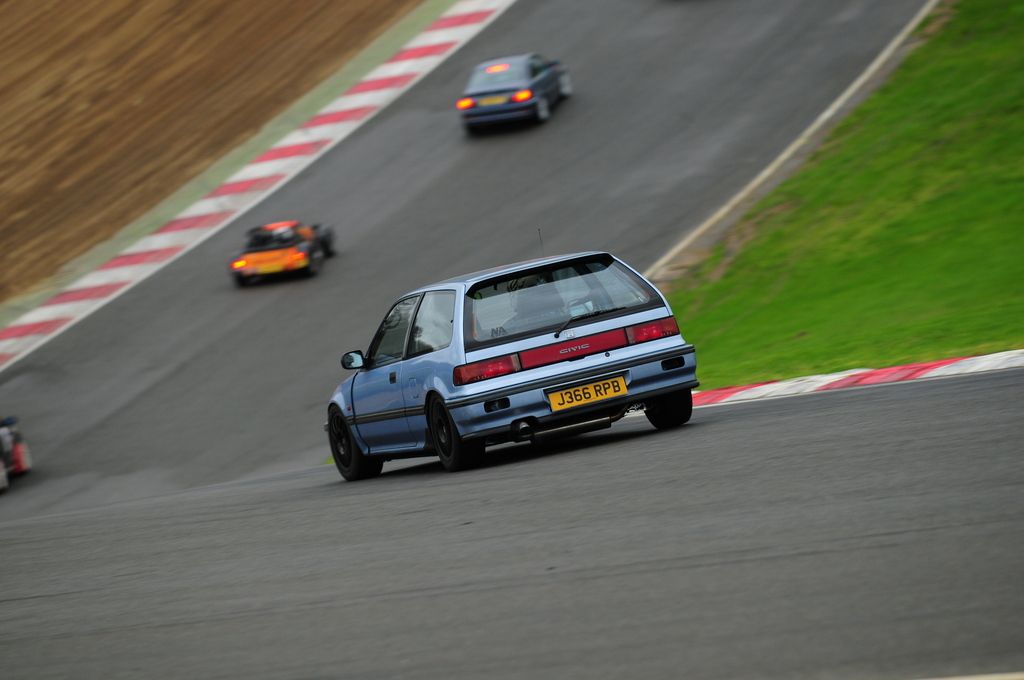 Also put my GoPro to good use and took a little footage...
A quick flyby
Some rear end traction loss
One of my early sessions in the morning, with the above mishap ending it. Was still driving tentatively as i was still learning the lines of the track especially the last 2 corners as they were both quite slippy.
That's about it for now. Next is a fixed bucket seat for me as the recaro isn't supportive enough on track, i find my self moving around a lot it doesn't help that the car is so tough to steer with all the alignment changes, quick rack etc but its necessary. Then later on in the year i shall rebuild my box with new bearings and syncros and get a proper plated Mfactory diff so i can really get some good traction out of the corners.
Cheers,
Lee